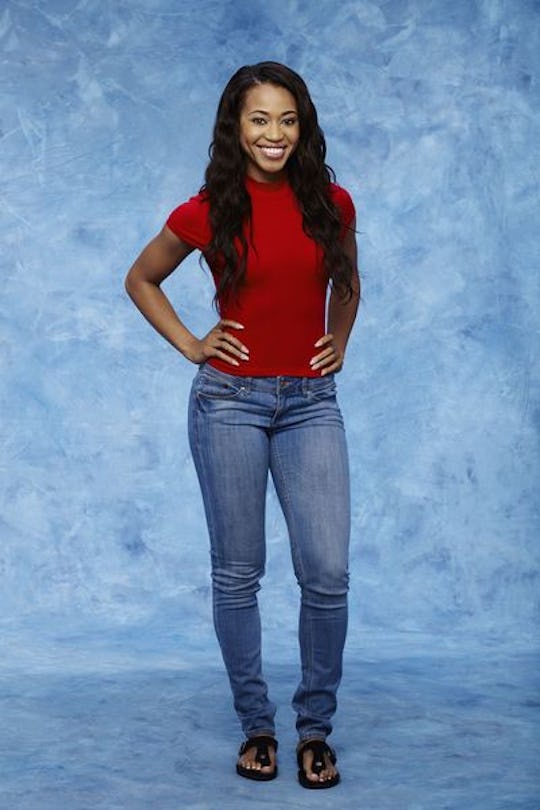 ABC/Craig Sjodin
Jubilee Played Cello On 'The Bachelor' & Proved Just How Talented She Is
Tonight, The Bachelor took Ben Higgins and his cabal of long-haired beauties to the marriage capital of the world, Las Vegas (though the girls' wild-eyed hope that it would be Paris was palpable). Second on the docket (after yet another helicopter one-on-one date, this time with JoJo) was a group date talent show, where in between a bevy of silly performances, contestant Jubilee played the cello and thrilled both Ben and at-home viewers.
Singer, comedian, ventriloquist and celebrity impersonator Terry Fator invited the twelve lucky group date attendees to be the opening act for his show on the Vegas Strip on Monday, which boasted an impressive audience of 1200 people. Haley and Emily, in twinning form, performed a flawlessly in-sync Irish step dance, Olivia performed a strange showgirl routine that led to an eventual panic attack, and Lauren H. sang a song in a chicken suit (?). But the runaway favorite of the night was self-professed dark-and-broody Jubilee's cello solo.
In spite of the Twittersphere's disbelief that production just so happened to have a cello lying around in a pile of otherwise silly accessories, like wigs, chicken suits, and thigh-high glitter stockings, Jubilee rocked it out with an admittedly serious performance in sensible jeans with an around-the-waist-tied flannel.
Amidst the hula-hooping, juggling, and belly-dancing, it was refreshing to see someone perform a legit talent at the talent show — and Twitter seemed to really be feeling it too:
Ben, of course, ate it up, and watched the performance enraptured.
Check out a quick peek of Jubilee's cello skills below and be amazed like the rest of us:
Jubilee, who's been gradually revealing important tidbits about herself as the weeks have progressed, really knocked it out of the park on Monday, to no one's surprise. Let's just hope that more videos of this amazing Bachelor contestant playing the cello start to surface over the next few days... because we all deserve that much, right?
Images: ABC/Craig Sjodin