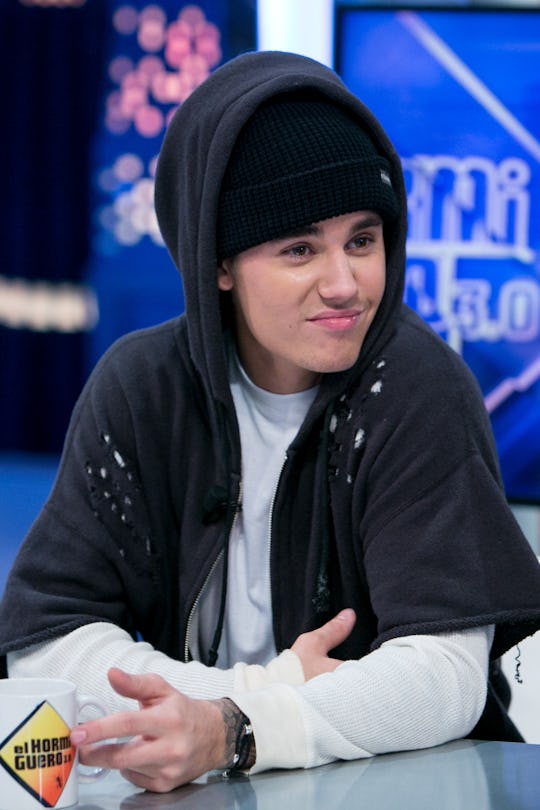 Pablo Cuadra/Getty Images
Justin Bieber's New Album 'Purpose' Has Finally Been Released & Twitter Is Losing It
As if you needed the reminder, Justin Bieber's new album, Purpose has been released, and naturally people are freaking out. It's no surprise, giving that the Biebs has been giving all of us plenty of reasons to be eagerly awaiting the chance to hear it: So far, he's released three awesome singles, has been giving honest and revealing interviews about his personal life, and, uh, possibly promoting the release in illegal graffiti on Los Angeles freeways. It's clear that Bieber knows exactly how to get his fans riled up, and lucky for him they are totally loyal and forgiving of all of his questionable past behavior. But in what is pretty much the ultimate question of fandom commitment, One Direction is also releasing their new album today, leaving the world to wonder impatiently just who is going to sell more? (As of right now, this very second, the answer is Justin Bieber.)
But for the rest of us who maybe weren't waiting nervous and wide-eyed on iTunes at 11:59 to finally listen to Purpose in its entirety (unless, of course, you already listened to it when it leaked online, but no self-respecting Bieber fan would do that, right?), the highlight of today's album release might actually be the incredible perfection that is fan reaction on Twitter. (At least, uh, it totally is for me — someone pass the popcorn.) So what does the Internet have to say about the new Bieber album? Let's find out.
Most people are just all-round psyched about it, and seem to be giving it two thumbs up...
And then, of course, there are the natural 1D comparisons:
And, lest we forget, the reminder to give credit where credit is due:
Seriously, how did we enjoy album releases at all before Twitter was invented?
Image: Pablo Cuadra/Getty Images