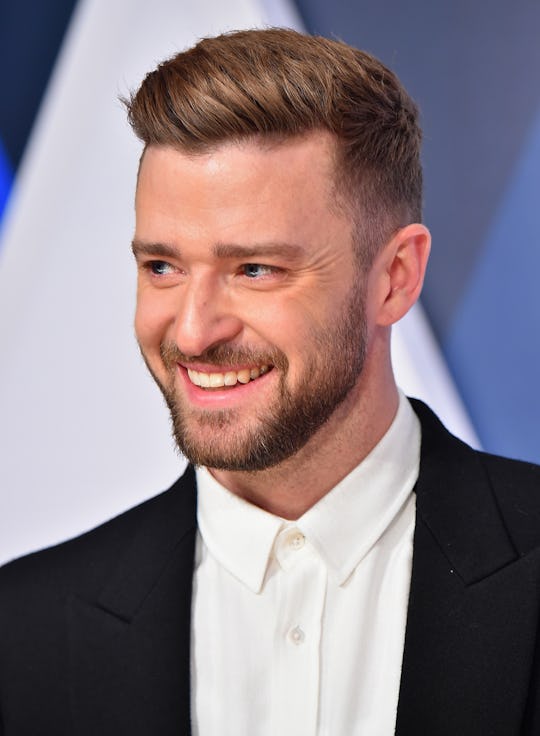 Justin Timberlake's Adorable Christmas Instagram Photo Of Silas & 14 Other Festive Holiday Photos From Celebrities
Christmas 2015 might be over, but that doesn't mean we can't look back and re-live the holiday season, at least vicariously through our favorite celebrities. (Hey, that's what Instagram is for, isn't it?) From a certain Kardashian King's diamond ring — that subsequently had the entirety of the Internet wondering, "Is Kylie Jenner engaged?" (probably not, but it's good conversation at the dinner table, no?) — to adorable pictures of celebrities' babies' first Christmases, stars definitely know how to do the holidays right.
Some celebrations were self-deprecating, like Steve Harvey's — the host posted an Instagram picture saying "Happy Easter!", poking fun of himself for his now-infamous Miss Universe 2015 blunder. Others, like Khloe Kardashian, celebrated the holiday like the rest of us, dawning pajama onesies and spending some quality time with nieces and nephews.
While a celebrity's status, success and/or net worth is hard to ignore, these 15 celebrities celebrating Christmas also reminds us that while famous people have over-the-top, extravagant lives that a good majority of us spend our time wishing we had, they also take time during the holiday season to celebrate what is most important: family. Stars — maybe they're more like us than we've ever really realized.