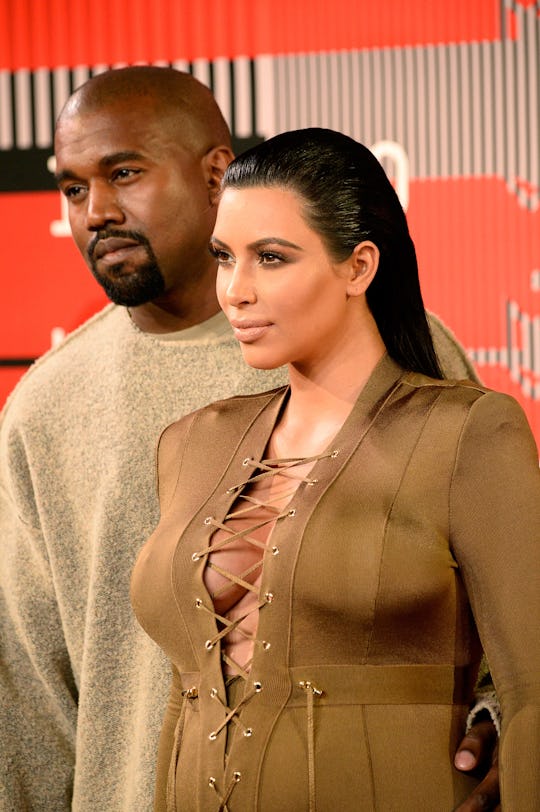 Kim Kardashian & Kanye West Baby Memes Show Just What The Internet Was Made For
Baby West has arrived, and there are already some amazing Kimye baby memes to honor the occasion. According to Kim's website and Twitter account, the second Kardashian-West baby was born Dec. 8 and the baby boy is already breaking the Internet with people's demand for more info. Mainly, we want pictures — lots of pictures of KimYe's baby. And a name. It's a straight toss up whether the couple should go with another direction or just name him something less joke-worthy. Either way, the masses are waiting, KimYe, so hurry up.
(Update: Kardashian and West have named their son Saint West, as the reality star revealed on her website Monday.)
Kim was scheduled to deliver on Christmas Day, even after a procedure to turn the baby out of breech last weekend. But due to her medical history and complications she suffered with North, there's a possibility she wanted to get Baby West out earlier. Now that we know both baby and mom are safe and healthy, can we admit that nothing can compare to our anxiety wondering about what this kid looks like and what we will call him. While you wait, let these many Lion King and Yeezus memes soothe your stress.
Image: Frazer Harrison/Getty Images