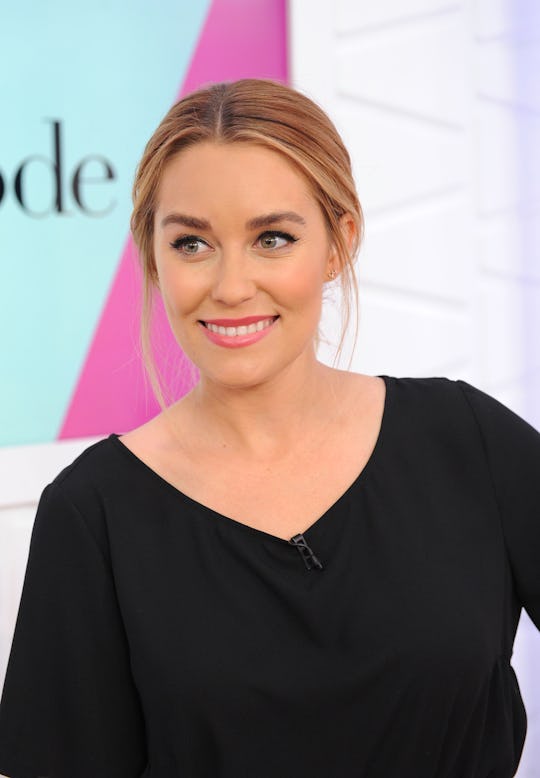 Craig Barritt/Getty Images Entertainment/Getty Images
Lauren Conrad's Net Worth Is Crazy Impressive
It's certainly a happy new year for fashion designer, style icon, and former The Hills star Lauren Conrad, who announced on Instagram earlier this month that she's pregnant with her first child. The 30-year-old mama-to-be is totally a princess of personal style, so fans are of course wondering what that's going to mean for her baby once he or she arrives. Looking at Lauren Conrad's net worth, it's safe to assume that her and William Tell's child will want for nothing and if anything, will have a life of stylish and lavish living.
According to the website CelebrityNetWorth.com, Conrad's net worth is $25 million. That's pretty impressive to be worth that much money at such a young age, but Conrad hasn't exactly been schlubbing it. After appearing on both MTV's Laguna Beach and its spin-off, The Hills, Conrad went on to write a successful trilogy of novels: L.A. Candy, Sweet Little Lies, and Sugar and Spice. Conrad's debut novel went on to become a New York Times bestseller and since then, she's authored eight more books.
Her career as a budding author also coincided with the launch of several successful fashion and lifestyle lines, including LC Lauren Conrad, Paper Crown, and even a couture fashion collection that premiered at New York's Fashion Week in September 2015.
Conrad has managed to become a style powerhouse in her own right, with a sense of style that is at once simple, romantic, and understated — and I think that's what makes her $25 million net worth so surprising to me. And then when you realize that Conrad owns four luxury real estate properties in California, according to Realty Today, including a $4.4 million 5,871-square-foot Pacific Palisades mansion she bought in June 2015, a penthouse in Beverly Hills, a house in Brentwood Hills, and of course — a beach house in Laguna Beach. With as much square footage as she owns across SoCal, it's no wonder that Conrad has become the style queen she has – the girl's got a ton of space to decorate.
Though Conrad is clearly the breadwinner, husband William Tell also brings home the bacon. Tell is currently a successful entertainment lawyer — but he was also a singer and guitarist for the band Something Corporate. It was through his band that Conrad and Tell first met each other, but it would be a blind date a decade later that set the pair on a path to wedded bliss and soon, parenthood. There's no doubt that whenever Lauren Conrad's baby gets here this year, he or she will be coming into the world already well off.