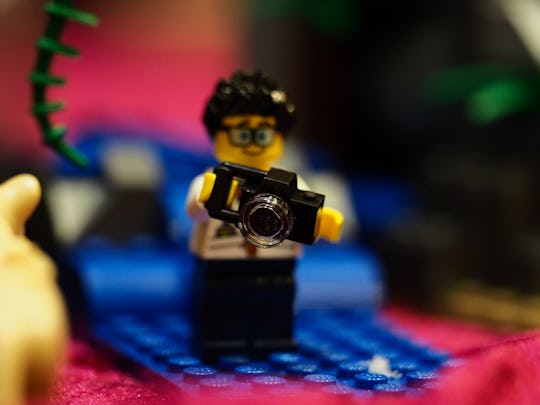 picture alliance/picture alliance/Getty Images
No, LEGO Did Not Pull Police Playsets From Store Shelves
After facing significant criticism from parents and customers, LEGO issued a statement to address what the company called "incorrect reports" in an effort to clear up any confusion. According to the company, LEGO did not pull police or White House playsets from store shelves in response to Black Lives Matter protests that have erupted in all 50 states.
"We've seen incorrect reports saying we've removed some LEGO sets from sale. To be clear, that is not the case and reports otherwise are false," LEGO said in a statement on Twitter on June 4. "Our intention was to temporarily pause digital advertising in response to events in the US. We hope this clears things up."
On June 2, industry website Toy Book reported on an email Rakuten Linkshare had sent to affiliate marketers on behalf of LEGO, asking for that select LEGO sets "be removed from sites and any marketing ASAP." Toy Book reported that listings included "representation of police officers, firefighters, criminals, emergency vehicles, and buildings." The report was picked up by several news outlet and shared widely on social media. Snopes eventually looked into the confusion, finding it to be a false rumor.
LEGO told Toy Book in a statement that the intention behind the email the company had sent to affiliate partners was to ask them to "refrain from posting promotional LEGO content" as part of the #BlackOutTuesday movement, which took place on June 2 and encouraged businesses to show unity and help raise awareness for Black Lives Matter in the aftermath of George Floyd's death in police custody.
"We requested that our affiliate partners refrain from posting promotional LEGO content as part of our decision to respect #BlackOutTuesday and pause posting content on our social media channels in response to the tragic events in the US," LEGO told Toy Book in a statement. "We regret any misunderstanding and will ensure that we are clearer about our intentions in the future."
In an additional statement to CNBC, LEGO said the "misunderstanding is the result of an email that was sent on our behalf to members of our affiliate marketing programme."
Customers who thought the company was planning to pull police playsets were quick to criticize LEGO on social media. "If you plan on pulling first responders from shelves.. I and millions of others WILL never buy another LEGO set ever again! I've spent thousands.. ready to spend zero," one customer tweeted. Another commented, "I, for one, will NEVER buy another LEGO for my kids. We have over 10,000 LEGOS. Not one more from a company that will not show its support our police who risk their lives everyday. Sickening!"
Although LEGO's email had led to some confusion and uproar, the company's announcement that it would be donating $4 million "organizations dedicated to supporting Black children and educating all children on racial equality" was positively received. "We stand with the Black community against racism and inequality," LEGO said on Twitter. "There is still much to do."