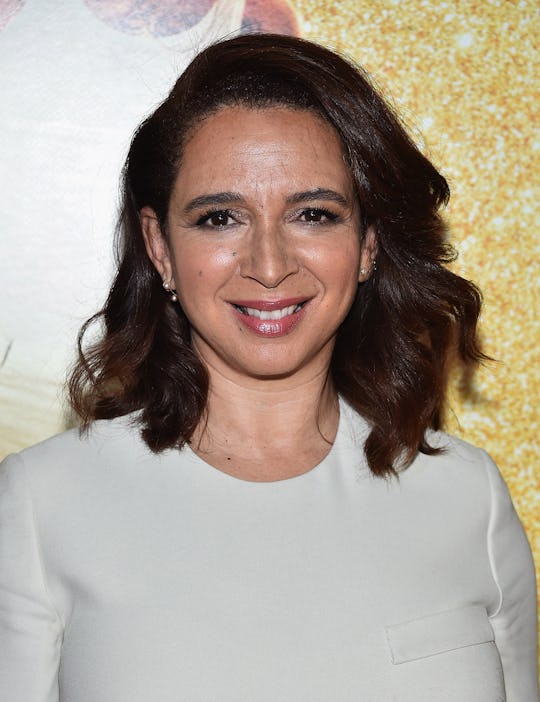 Dimitrios Kambouris/Getty Images Entertainment/Getty Images
Maya Rudolph's 'Kimmy Schmidt' Cameo Is Everything
When it was announced that Saturday Night Live veteran Maya Rudolph would be appearing in Season 3 of Unbreakable Kimmy Schmidt, it was a matter of figuring out exactly who she could be, but no one really guessed that she'd be portraying an iconic musical artist. And Maya Rudolph's cameo as Dionne Warwick on Unbreakable Kimmy Schmidt Season 3 had the right amount of drama and comedy that worked perfectly for the actress and for the show. Warning: Episode 8 spoilers ahead!
Titus washed ashore at the very beginning of the Season 3 premiere, and until Episode 8, the reason behind that hadn't even been touched upon. At first, he made the difficult confession that he actually ate Warwick on a lifeboat (which, as it turns out, he didn't), but the real story behind it all warranted an amazing flashback.
While on the Ocean Skank cruise ship as a hired performer, Titus had basically been taken under her wing. However, after filling in for her for two nights, Titus didn't want to go back to being just a background player in the show. Naturally, he infected the entire cruise ship with bacteria-infested hot tub water and had to escape to the sea, but not before taking us on a glorious journey of seeing Rudolph as Warwick.
Honestly, there probably wasn't a better person to play the Grammy award-winning singer. From her dramatic and theatrical voice to the way she seemed to channel Warwick during the hurricane telethon, Rudolph was the perfect choice for Unbreakable Kimmy Schmidt. It's one thing to be able to impersonate her on-stage, but every time Rudolph spoke as Warwick, she was the perfect caricature of the singer. She also had the same vocal warm-up as Titus from Episode 4, regarding the singing laundromat, which was kind of a great Easter egg callback.
The entire scene where it was revealed that Titus had basically poisoned Warwick was like a Hitchcock scene, full of drama and the kind of music that could only be pulled off by Rudolph as she screamed, "You're a monster" and "I treated you like a son… Like a son!"
Rudolph's Warwick impression on Unbreakable Kimmy Schmidt, which continued throughout the episode, was basically everything and the perfect way to finally bring the actress on the show. Season 3 was full of plenty of cameos, including some 30 Rock stars as well as big names like Ray Liotta and Laura Dern. It was only a matter of time before a Saturday Night Live staple like Rudolph made an appearance. And I'm so glad she did.