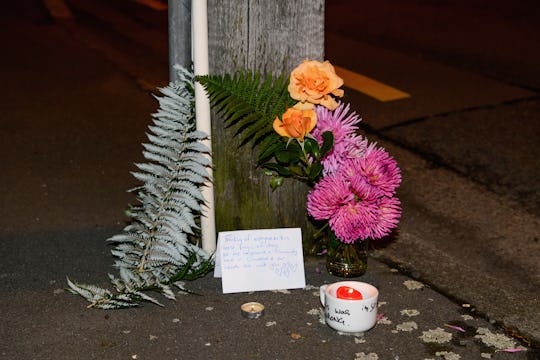 Kai Schwoerer/Getty Images News/Getty Images
Here's How To Help New Zealand Mosque Attack Victims & Their Families
In the wake of tragedy, there is an innate desire to help wherever possible. Fortunately, international organizations and crowdsourcing websites make it possible to contribute to those who need help the most, no matter where in the world you are. Here's how to help victims and families of New Zealand mosque attacks, because the ripples of this violence are wide reaching.
Gunmen opened fire Friday on two mosques in Christchurch, New Zealand, killing at least 49 people and injuring dozens more in what has been described as an act of terror, as USA Today reported. By Friday evening, authorities had four people — three men and one woman — in custody, although their identities have not been confirmed. Live footage of the attack, believed to have been filmed by body cameras on the attackers, was uploaded to social media, according to Variety. Police are asking that people not share the links to this "extremely distressing footage," and officials are "working to have any footage removed."
Prime Minister Jacinda Ardern explained at her press conference why sharing this content isn't a good idea, according to the BBC. "My message would be that we should not be perpetuating, sharing, giving oxygen to this act of violence, and the message that's set behind it," she said. "I ask people, don't share them."
Instead of sharing the horrific content, consider taking some of the following action to make a meaningful difference.