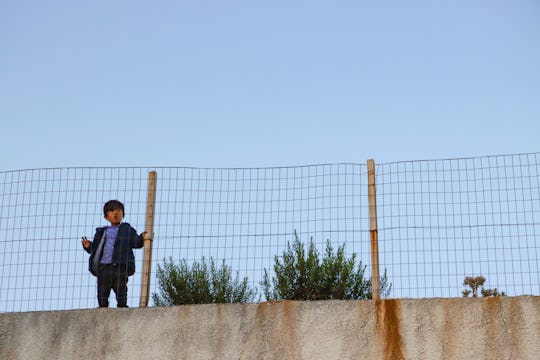 NurPhoto/NurPhoto/Getty Images
No, Children Separated From Their Parents Have Not Been "So Well Taken Care Of"
During the final presidential debate, President Donald Trump claimed that migrant children who've been separated from their parents and are in U.S. custody have been "well taken care of" when questioned about his highly criticized immigration policies. But eyewitness accounts from doctors, lawyers, politicians, and journalists have told a different story.
Earlier this week, lawyers from the American Civil Liberties Union (ACLU) and other pro-bono law firms reported that they've been unable to locate the parents of 545 children who were separated at the border as a result of the Trump administration's "zero-tolerance" immigration policy announced in April 2018.
The controversial policy was officially announced in April 2018, but NBC News reported that the Trump administration was running a "pilot program" that separated migrant kids from their parents in Texas in 2017. While Trump signed an executive order in June 2018 to end family separations, the policy had separated thousands of children from their families. And reuniting these parents with their children has not been easy, with 545 currently missing. What's more, lawyers believe many of them have been deported back to their home countries without their children.
During Thursday night's debate, Trump was questioned about how these families would be reunited. "Do you have a plan to reunite the kids?" moderator Kristen Welker asked. "Yes ... we're trying very hard ... they are so well taken care of, they're in facilities that are so clean." Eyewitnesses who have visited these facilities, however, paint a different picture.