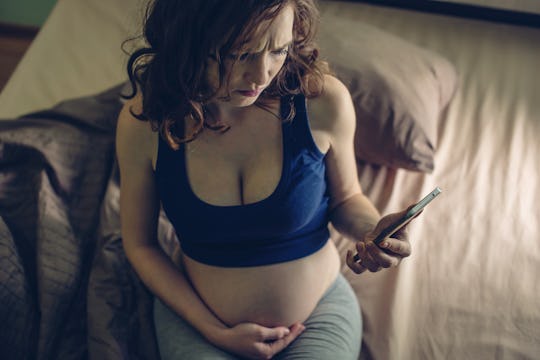 Artem/Fotolia
Morning Sickness Isn't Like A Hangover & 9 Other Things Pregnant Women Want You To Know
When I found out I was pregnant for the very first time I thought growing a human being was going to be a magical experience. I mean, yes, I knew there were downsides (i.e. morning sickness and stretch marks) but I had no clue what I was really in for. In fact, I felt like I had been lied to by perfect images of pregnant women that hide how truly exhausting pregnancy can be. It's not always beautiful, let me tell you.
Us pregnant women want you to know how bad pregnancy can be, but whenever we speak up someone will tell us to be grateful, suck it up, or that it can't be "that bad" and we must be hormonal or dramatic. But I don't want to sugarcoat things, no matter how quick someone is to dismiss my feelings and my experience. So honestly? Pregnancy sucks sometimes. When you are exhausted, nauseated, sore, depressed, or generally not having a good time, pregnancy doesn't feel like a "blessing." And I think we should acknowledge that fact without being made to feel guilty or like we're destined to become bad mothers.
So when people asked me how I was feeling when I was pregnant I felt like I was in a lose-lose situation. I could lie, and perpetuate the idea that pregnancy is always beautiful, or I could tell the truth and hear someone downplay my feelings or tell me I should just be grateful. But you don't have to be happy to be pregnant, and you don't have to like the loss of your complete bodily autonomy in order be a good mom. You are allowed to feel the entirety of human emotions about your pregnancy, to not enjoy the experience, and to complain about it.