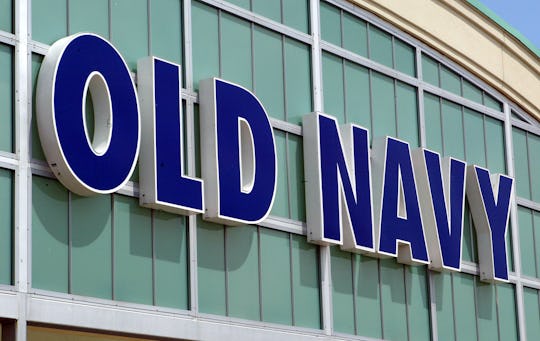 Tim Boyle/Getty Images News/Getty Images
OMG Old Navy's Labor Day Sale Has $3 Shorts & $3 Tees
I don't know about you, but personally I find it almost physically painful to walk into an Old Navy and buy something for full price, because I know that sooner or later, whatever I purchase is gonna get marked down big-time during one of their amazing sales. Old Navy is a store that everybody relies on to come through with major markdowns from time to time, and one of those times is Labor Day. So what are the best deals at Old Navy's Labor Day 2018 sale?
This is a good one: From Thursday, August 30, until Monday, September 3, Old Navy is taking 50 percent off jeans, tees, dresses and sweatshirts for babies, kids, women, and men. The discount applies to clothes both in stores and online, and no code is necessary. And since so many of the styles at Old Navy are already super reasonable, that means prices are so low it would be ridiculous not to take advantage of them — as in, clothes for babies and kids starting at $3. How often can you buy your child a tee shirt of a pair of leggings for the same price as a large iced coffee?
Old Navy isn't the only retailer having a huge sale this weekend, naturally, but they do offer some of the most impressive savings. The options here are only the beginning!