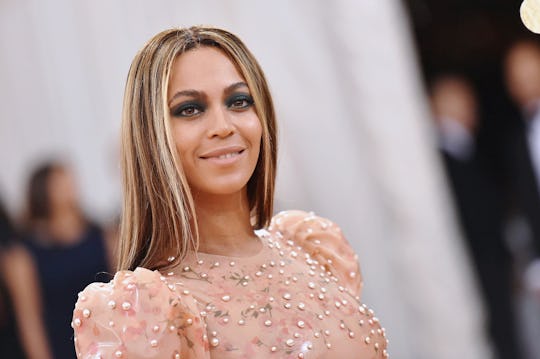 Mike Coppola/Getty Images Entertainment/Getty Images
People Still Don't Believe Beyonce Has Given Birth
Despite several media reports with confirmed sources and an announcement from her own father, a lot people still think Beyoncé hasn't given birth. Many have argued that they won't believe that Bey and JAY-Z's twins have arrived until she reveals the exciting news herself. While these skeptics aren't entirely wrong to question the validity of these reports, there are plenty of reasons to believe that Queen Bey is now a mother of three and is enjoying this special time with her close loved ones.
For starters, on June 18, the world stopped for a moment when almost every news agency reported that Beyoncé had given birth. A day later, Us Weekly reported that the new parents had welcomed a baby boy and baby girl and Beyoncé's dad, Mathew Knowles, also appeared to confirm the exciting news with a sweet message on social media.
On top off all those reports, the paparazzi has also been watching the Ronald Reagan UCLA Medical Center in Los Angeles, where Beyoncé reportedly gave birth, like a hawk, documenting when JAY-Z would come and go. And now after spending a reported week and a half in the hospital, TMZ reported on Monday that Beyoncé and JAY-Z are at home with their little ones.
While Beyoncé hasn't said a word publicly since the arrival of her twins, she did she did relay a statement at Sunday night's BET Awards where she won the Viewers Choice Award for her Lemonade track "Sorry." While she didn't (or couldn't) attend the ceremony herself, her prepared speech thanked BET, her mother, and the Beyhive for the honor — but did not mention anything of her newborns, possibly igniting the speculation further.
Still, it appears that some on social media will not accept the news of her twins' arrival as truth until they hear directly from Queen Bey.
For example, even though an apparent confirmation came from Beyoncé's dad on Twitter and Instagram, a lot of people aren't buying it:
And other people just really want photographic evidence to prove they've actually arrived:
One fan thinks that Beyoncé may still be pregnant with her babies:
Meanwhile, another follower is taking all the news as a positive sign that both Beyoncé and the babies are healthy and happy at home — meaning an announcement from her could be coming sooner than we think:
If all media reports have been true up until now — the twins may have been born premature and were reportedly being treated for jaundice days after they arrived, according to TMZ — it's entirely understandable that Beyoncé and JAY-Z have been silent. Any medical issue, no matter how common or serious it is, can be stressful and most want to deal with them in private.
While some may feel like Bey is holding out on them, when the announcement eventually comes — and it will in a truly epic form, because she is Queen Bey after all — it'll definitely be worth the wait.