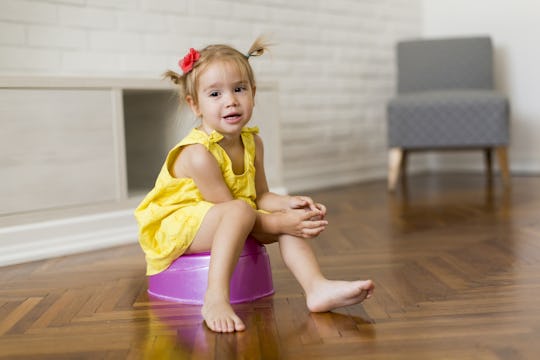 Boggy/Fotolia
These DIY Potty Training Charts Are Creative & Super Encouraging For Your Potty-Goer
When your baby becomes a toddler and makes the switch from diapers to training pants, you know you have a daunting task ahead of you — potty training. For me, it was a frustrating experience because it was tedious and tiring, and it took a while before my kids actually grasped the significance of going to the bathroom. I used all kinds of methods, but what helped most was an effective training chart. I know that potty training involves some trial and error, so if you're looking for some help, there are plenty of creative potty training DIY chart ideas you can try.
In general, charts are great positive reinforcement tools that give you an opportunity to praise your child, while they get to see a visual confirmation of their personal progress on display. I've successfully used them for potty training and tooth brushing, and now that my kids are older, I use a chart to keep them on track with their chores. The sense of pride my kids feel when they see the their own accomplishments encourages them to be better and do better.
There are a lot of different opinions on how to potty train and whether you should reward the kids with treats or not, but ultimately the decision is yours and you should do what works best for your family. I know first hand that potty training can be overwhelming, but just stay strong and keep reminding yourself that your kid won't end up going to college in diapers. Time and patience is all that you need, and you can always use one of these creative potty training chart ideas for encouragement.