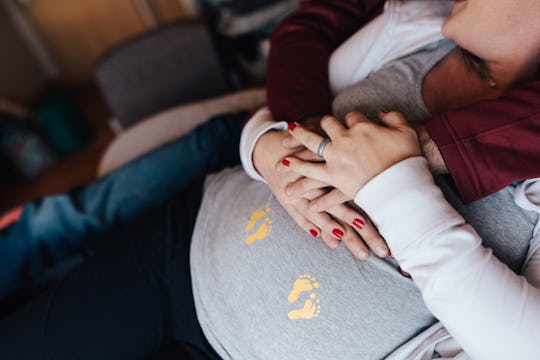 Jill Lehmann Photography/Moment/Getty Images
7 Signs You'll Handle A Multiple Pregnancy Like A Damn Boss
Hearing more than one heartbeat on an ultrasound for the first time must be a shocker. For a mom who learns she's carrying multiples, that shock probably comes along with a ton of questions and concerns... like, um, can I do this?! Good news: Experts say there are signs that you'll handle being pregnant with multiples like a total pro.
It's true that carrying multiple children at once comes with an increased risk for certain pregnancy complications, according to the American College of Obstetricians and Gynecologists (ACOG). Complications such as preeclampsia can occur earlier in pregnancies with multiples and can be more severe than in singleton births, per the ACOG. Women with a multiples pregnancy are also at higher risk of premature labor, and overall you'll probably be spending a little more time seeing your healthcare practitioner: Multiple pregnancies often require more frequent prenatal care visits.
Fortunately, not only will your body expand more to accommodate multiple babies, but plenty of women do it — in fact, the multiples birth rate is on the rise. It's totally normal to have some concerns with any kind of pregnancy; let our experts give you seven positive indicators you're going to handle it just fine....