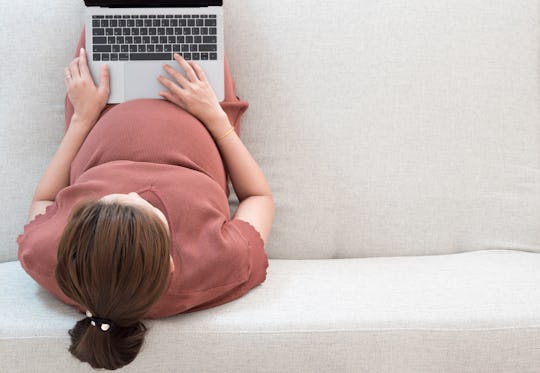 AePatt Journey/Shutterstock
$10 Off Body Pillows & More In Amazon's Maternity Prime Day Deals
Everyone focuses on buying gifts for the baby when a woman gets pregnant, but they mama-to-be deserves a little help, too. All the things a pregnant woman needs to get through those nine months don't come cheap, but Amazon's making it a little more affordable with their Prime Day maternity deals.
Clothes are one of the biggest expenses for an expecting mom — Fortune cited research estimating that it's about $500 to get through a pregnancy. If you're lucky, your typical wardrobe might stretch a bit and last you for a while, but at some point most women are probably going to need some proper maternity clothes. Since you won't wear them for all that long, it's worth waiting for a sale before you stock up. Maternity and nursing bras might get more use, but they're sometimes so expensive to begin with that scouring the web for sale prices is your best bet. Then, there's the stuff like nursing and pumping gear that you'll want to have ready to go well before baby comes. And don't forget the things you'll want to have on hand for your own comfort, like a pregnancy pillow.
These Prime Day maternity deals are worth checking out, especially since you can use the money you saved to score some baby gear.