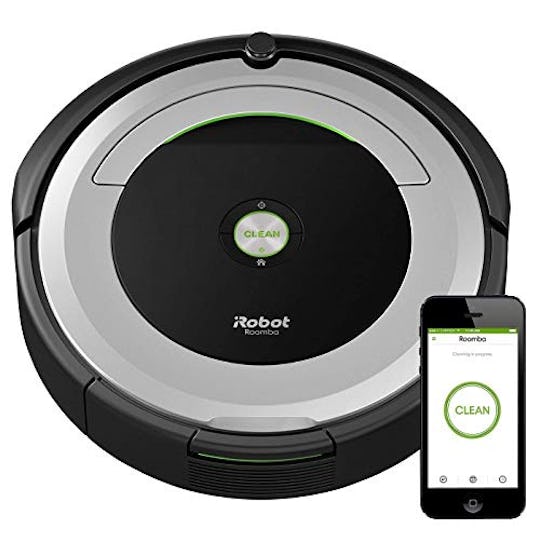 Almost 50% Off Dyson, & More Of The Best Prime Day Vacuum Deals
If you are looking to buy a new cleaning appliance this summer, Amazon's Prime Day vacuum cleaner deals definitely don't suck. Vacuum cleaners are one of those things that you don't think about investing a large sum of money into until you do and your life changes for the better, and then there's no looking back. A good vacuum makes a world of difference when it comes to getting grit, grime, and crushed up Goldfish crackers out of your carpet.
Leading up to Prime Day, deals on vacuum cleaners saw iRobot Roomba devices on sale up to $149 off of regular price, but the savings have now been boosted to whopping savings. Personally, I've had my eye on a self-navigating vacuum for as long as I've had small children, so taking advantage of the stellar deals Amazon currently has for Prime Day is a no-brainer. And their deals on standard-style vacuums are nothing to sneeze at either.
These Prime Day vacuum cleaner deals include deep discounts on leading brands like Dyson, Shark, Roomba, and more, that will have you dropping cash faster than your toddler drops their Cheerios — only now you'll have a brand spanking new vacuum to zip those bad boys up off the floor with ease.