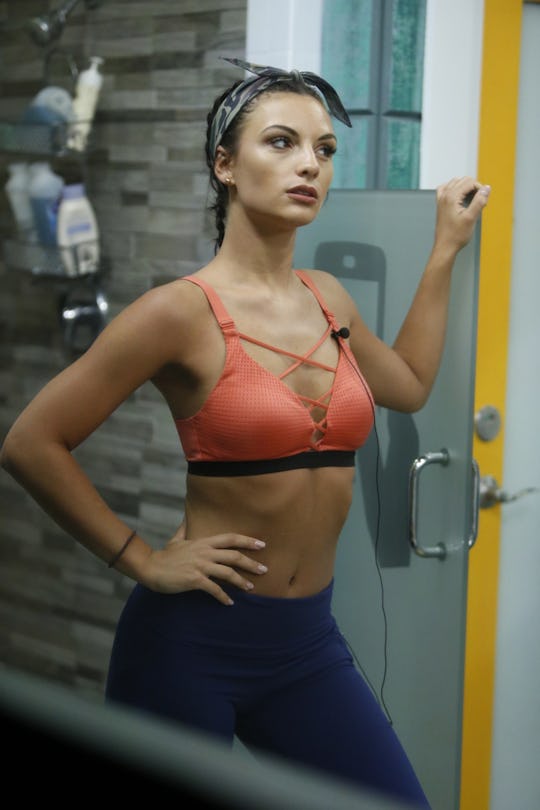 Sonja Flemming/CBS
Rachel Swindler's Instagram Before 'Big Brother 20' Isn't Too Revealing
Like it or not, your social media profiles tend to show the world you who are from every angle — literally and figuratively speaking. For the Big Brother houseguests this season, that's equally true and even more important, because what better way to get to know them outside of the house than to take a deep dive into their Instagram and Twitter accounts, right? Unfortunately, Rachel Swindler's Instagram before Big Brother 20 is currently set to private, but there is another one that was created ahead of the season premiere that is likely being run by her family for her growing fanbase.
Under one Instagram post near the end of June the caption read, "Her account will be run by family and friends while she is away kicking some ass this summer! Rachel is going to need all the support she can get so stayed tuned to show her your support when needed!" So assuming that it's legit, Rachel's actual Instagram before Big Brother might still be private, but this one was created to give fans a place to congregate and cheer her on, even if the account was opened as recently as June 13.
Since Rachel is a Las Vegas performer and something of a public figure in her own right, it makes sense that she would want to keep some aspect of her life private, at least until she leaves the show and can judge for herself what America thinks of her. And hey, despite getting the Crap App, at least she isn't being hated on by anyone in the house right now.
On the Instagram account being maintained by Rachel's friends and family back home, there isn't much that reveals her true personality or life outside of the house other than some photos of her in costume, presumably for work, and a video of Rachel with her dog. But the encouraging captions and frequent posts cheering Rachel on do show that she's likely super close to her family back home. I can see a tearful reading of a Head of Household letter from home if Rachel ever gets the chance to snag that HOH title.
When Rachel got stuck with the latest Crap App, it seemed to hit her hard and her loved ones were quick to post about it on Instagram to lift her spirits. That is, when she looks back on it after she eventually leaves the Big Brother house. "Least trending does not mean she is least liked! She is going to be OK! She is so far in a great spot in the game!" the caption read. "Let's have fun this week and gather as many photos and videos of Rachel with her punishment so we can show her and all laugh about it together when she comes home later this summer!"
The fact that Rachel's original Instagram is private does show viewers that even though she agreed to go on a show where you're filmed all day every day, she values some semblance of privacy in her life. Since we're going into week three, I like to think that we as viewers know the houseguests pretty well by now, but it's important to remember that they also all have lives outside of Big Brother and the cameras.
She may not have been given the honor of being one of the most trending houseguests, but Rachel seems to have strong family values and that says a lot about who she is outside of the Big Brother house. To be honest, of course I'd love nothing more than to go deep into her Instagram from years ago, but for now, fans will have to settle on the family-run account.