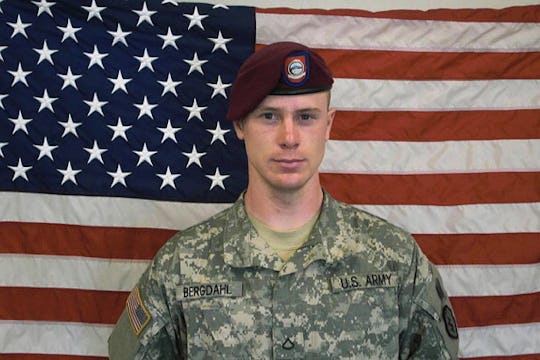 'Serial's Sgt. Bowe Bergdahl Has Been Court-Martialed — Here's What That Means
If you've been following the news or the second season of the exceedingly popular podcast, Serial, you may have heard the name Bowe Bergdahl. An Army sergeant who was stationed in Afghanistan and captured by the Taliban back in 2009, Bergdahl was held for five years — the longest of any known Taliban POW to come out alive — eventually released back to the U.S. military. But despite the seemingly heroic nature of the story, it was revealed today that Bergdahl will be facing a court-martial for charges set against by the U.S. Army. So what does this mean for the Army sergeant?
Well, to start, it's important to know what charges have seen set against Bergdahl by the U.S. Army. As revealed in the first episode, Bergdahl is currently being tried for having left his post in the first place, on one count of desertion and one count of misbehavior before the enemy. It's also important to know what it means to face a court-martial. If you're not too familiar with the term court-martial, or if your only familiarity of it comes from a few episodes of The Good Wife, you're not alone. Here's a quick and relatively simple explanation of what a court-martial is and what it might mean for Bergdahl, along with a bit of backstory about his case.