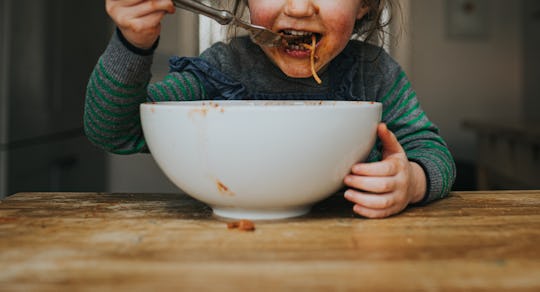 Catherine Falls Commercial / Getty
These 30 Slow Cooker Recipes Will Save You Precious Time On School Nights
You may have spent the dog days of summer savoring the fact that later bedtimes and all-day snacking meant that the rush to make dinner was not as imperative as it is during the school year. While this is true, when the school year starts, it's back to the daily grind and your kids will inevitably be hangry at exactly 5 p.m. each day. Make your life just a little easier by making these slow cooker recipes for school nights and I promise your kids will love you for it.
Now, keep in mind, the goal here is to make putting dinner on the table as easy and delicious as possible. The prep time on most of these recipes is at a minimum. Ten minutes is ideal, although sometimes the chopping of veggies may add a few minutes. Consider that time well spent for the added nutrition it will put in your kids' bodies. Speaking of kids, I also tried to find recipes that appeal to tiny palates. A weeknight, after a trying day of lessons (whether from school or home), might not be the best time to introduce your kiddo to kielbasa sauerkraut. At least my picky eater wouldn't touch it.
So here goes, a crowd-pleasing lists to get you through the school-year hurdles.