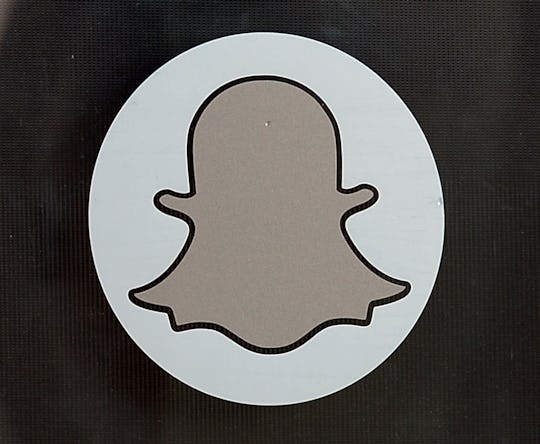 Kevork Djansezian/Getty Images News/Getty Images
Snapchat Fruit Meanings For Curious Parents
Girls have ruled and boys have drooled on Snapchat over the past few days — at least among teenagers, who are enmeshed in a coded game that's empowering for some and seriously frustrating (not to mention a little annoying) for others. That's because fruit has taken over the social media app known for the ephemerality of its images. But the emojis teenage girls are eagerly posting to the site aren't some random fruit salad; they're a code employed to at once have fun and confuse boys — and to leave adults totally in the dark, because what is your mom doing on Snapchat, anyhow? Figuring out what all these Snapchat fruit meanings are, perhaps, and unlocking the mystery that is the love lives of modern teens.
At its core, the "game" is simple. Internet sleuths have uncovered a photo of a message apparently sent to GIRLS ONLY, encouraging them to post the fruit emoji that "corresponds" with their relationship statuses. Even though it's ostensibly all about boys, it's actually the ultimate NBA (no boys allowed, sorry) situation. And it's pretty clear that neither the baffled boys nor the secretive girls were even considering their parents since the trend emerged around Christmas, but information about what all those blueberries, bananas, and lemons really mean has leaked.
So, for example, if any inquisitive parent notices that their daughter identifies as a cherry but didn't know she was in a relationship, well, now they do. Same goes for significant others who are about to learn they're dating an avocado — but hadn't before realized their partner considered herself the "better half." Read the rest of the breakdown at your own peril, because even though its harmless, you can't un-know it:
Blueberry: "Single"
Pineapple: "It's complicated"
Raspberry: "I don't want to commit"
Apple: "Engaged"
Cherry: "In a relationship"
Banana: "Married"
Avocado: "I'm the better half"
Strawberry: "I can't find Mr. Right"
Lemon: "I want to be single"
Raisin: "I want to get married to my partner"
But teenage girls are hip to the fact that their club has been infiltrated, so to speak, and are now using animals, candy, and other coded language in an attempt to keep the "secret" a secret.
Of course, it's all but impossible to keep this type of information from hitting the World Wide Web for anyone to find, but the girls did an admirable job of stirring curiosity in the meantime. Well played.