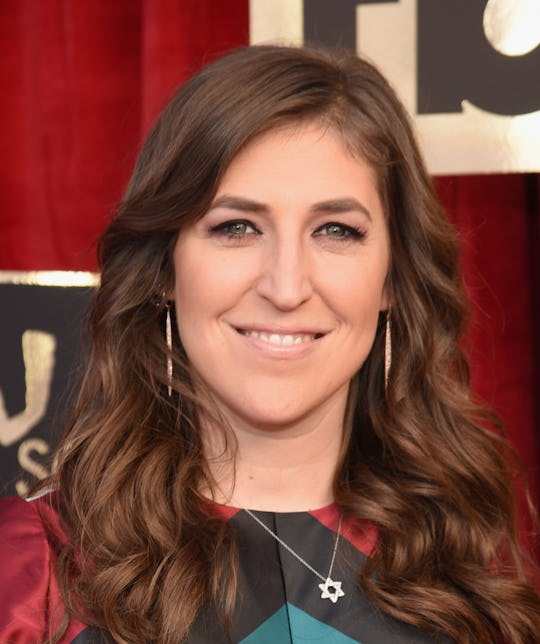 Dimitrios Kambouris/Getty Images Entertainment/Getty Images
Sorry Mayim Bialik, But These Women Prove "Dressing Modestly" Doesn't Prevent Sexual Assault
In the wake of the devastating sexual assault allegations against former famed director and Hollywood executive Harvey Weinstein, outlining more than three decades of relentless sexual assault, harassment, and an egregious abuse of power, actress and neuroscientist Mayim Bialik wrote an op-ed for the New York Times describing what she believes to be feminism in the year 2017. The problem? According to Bialik, she avoided victimization by rich, powerful men in Hollywood because she wasn't a "perfect 10." She dresses modestly, refuses to flirt, and doesn't meet conventional beauty standards, so she doesn't have much to worry about on the sexual assault and harassment front. But the following women prove "dressing modestly" doesn't prevent sexual assault, and conservative attire will not save any woman from predators.
One would think, in an age when one in six women will be sexually assaulted and an American is sexually assaulted every 98 seconds, the victim blaming and "what were you wearing?" interrogations would end. But Bialik's op-ed — and designer Donna Karan publicly wondering, out loud, if Weinstein's victims were "dressing for trouble" — is proof positive that even self-proclaimed feminists need one powerful reminder: no matter what they're wearing, how much they had to drink, or any other life choice they may or may not have made, sexual assault victims are not the problem. Assailants are.
I was wearing pajama pants and a sweatshirt when I was sexually assaulted by a coworker during a work retreat. Those same pants, the underwear I was wearing that night, and that very stained, beloved sweatshirt are now gone — forever. After I endured a rape kit they were all collected as evidence, housed in a plastic bag with a tag and placed next to all the other pants and shirts and coats and boots and shorts and skirts and whatever other items of clothing women like me were wearing when they were violated. In the year it took my rape kit to be analyzed, I wondered what the bags beside my own looked like. How many women were wearing pajama pants, like me? How many women are wondering if they'll ever see those same pants again? And how many work uniforms are waiting to be examined by forensic scientists? How many team jerseys? Sweaters? Coats? How many times did the women who used to wear those clothes have to defend their wardrobe after they bravely shared their stories of assault and harassment, because far too many people still believe the archaic notion that a woman's clothing is to blame for the actions of someone else?
Sadly, I only had to go so far as Google to answer most of those questions. In a detailed nationwide inventory of untested rape kits in 2015, USA Today found "70,000 neglected kits in an open-records campaign covering 1,000-plus police agencies." Since there are 18,000 police departments in the U.S., there could be over a million untested rape kits. If we laid out all of those clothes, would we have a better idea of what outfit says "asking for it"?
To underscore that point, in 2016 Katherine Cambareri photographed the clothes sexual assault survivors were wearing when they were assaulted for her thesis project at Arcadia University. Among the photographs? White tennis shoes. A red, heavy sweater. Distressed jeans. A floral camisole. They were all clothes that a typical student would wear on a college campus — the same college campus where an estimated 11.2 percent of students will be victims of an attempted or completed rape. And still, victim-blaming remains. In Britain, Newsweek found that over a third of the men believe women and what they were wearing are to blame for their own rapes. In 1999 an Italian Supreme Court overturned a rape conviction "because the justices felt that since the victim was wearing tight jeans she must have helped her rapist remove her jeans, thereby implying consent." Nothing will change until we, as a culture, disregard the notion that women, their wardrobes, and their behavior must be altered in order for sexual assault and harassment to end. It is perpetrators — the majority of which are men — who need to be educated and reformed. And it's also people like Bialik and Karan — women who have indeed demonstrated a years-long commitment to women's best interests — who need to be shown, once and for all, that the assailants, not the victims and their clothes, are to blame.