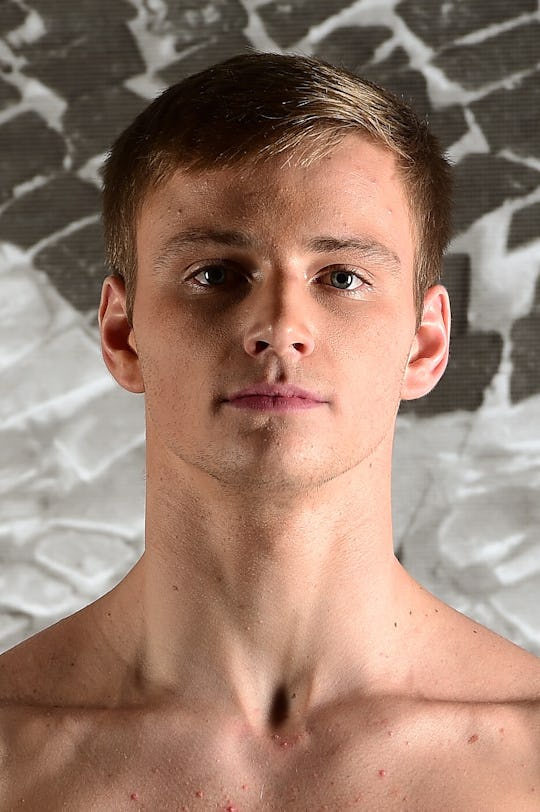 Harry How/Getty Images Sport/Getty Images
Steele Johnson's Funniest Vines Will Give You Life
Steele Johnson's career highlights as a world-class diver include earning medals in both national and international competitions, and now he's making his Olympic debut in the 2016 Olympics in Rio de Janeiro. Although he's been dedicated to sport for basically his entire life and his performances in both the 10-meter and the synchronized 10-meter are sure to wow adoring American spectators, the 20-year-old Purdue University student is by no means devoted solely to the pool. The lover of jazz music, playing Guitar Hero 3, photography, and watching scary movies is multi-dimensional to say the least, and he's also a prolific social media master. And just as his talent and energy on the diving board will (maybe) inspire you to get off the couch, Steele Johnson's funniest Vines will give you life.
Sure, the Indiana native is a 10-time national champion, and, at 12, he sustained a head injury while training so severe it almost killed him and caused lasting memory loss. But despite his dedication and challenges, the dude is one of the goofiest, most entertaining young athletes on the scene. Whether he's performing an acoustic cover of a Fall Out Boy song on his own YouTube channel or marveling over the fact that he got a selfie with Michael Phelps (casual), it's impossible to forget that's there's a big, big personality behind those oftentimes perfectly executed, incredibly difficult dives.
Of course, Johnson is a master of his sport, so lots of his Vines do tend to blow minds with his athletic finesse, like so:
And although I'm still patiently waiting for the diver's girlfriend to appear in one of his other hilarious, non-diving-centric six-second videos, there's lots of other content on his page to keep fans laughing as they gear up to watch him compete.
Steele's been honing his Vine game for years, often appearing alongside friends for maximum impact. He tweeted that his favorite is, in fact, from three years ago, and sets the stage for the hijinks he would continue to engage in all the way to the Olympics and (I hope) beyond:
Plus, he's relatable, like when he was just trying to watch Game of Thrones. Ugh, weather, #amirite?
And sometimes, when Michael Phelps isn't available, Johnson just tries for selfies with strangers in Berlin. Looks like that worked out about as well as Games of Thrones did:
Nevertheless, he's still totally #blessed:
And so, like lots of college students, he's all about trolling his dad:
He is lots of fun, but let's not forget why we're really here:
That serious skill sometimes fuels the Vine material outside of the pool, too:
And that's true when he screws up a bit too, and reacts with an endearing "Lol oops":
But he's not afraid to call out other Vine posters, either, but only in a good-natured, entertaining, and ever-informative way:
Steele Johnson's best Vines show a young athlete and vivacious young man who has never, ever confined himself to any one interest or even one unbelievable talent. As his exposure increases throughout these Olympics, Johnson will likely continue to demonstrate that he certainly knows how to live life, both in the pool and out of it, online and IRL.