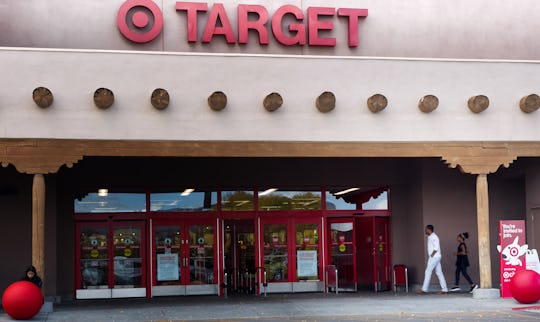 JannHuizenga/iStock Unreleased/Getty Images
Target's Black Friday Sale Includes $5 Kids' Holiday PJs & 50% Off Games & Toys
Black Friday — I mean Thanksgiving — is almost upon us. And while I enjoy eating Thanksgiving dinner more than shopping, I am a little bit excited about the Target Black Friday sale. There have already been tons of deals to be had during the Target Pre-Black Friday Sale, but there is still plenty more to come. This year Target, has quadrupled the number of deals.
Doorbusters include all TVs being on sale, discounts on Fitbits, 50% off games, toys, laptops, movies, and more. And there's even a Black Friday map of "big deals in unexpected places" you can use the day of if you ask a store member. There are also $4 women's and men's tees and $5 holiday footie pajamas for the kiddos.
Don't forget there's also the return of the Weekend Deals from Nov. 16 through Dec. 15, Cyber Week Savings from Dec. 1 through Dec. 8, and even an event called "Green Monday" on Dec. 9, all in addition to Target's regular awesome Black Friday deals, which begins on Thanksgiving Day from 5 p.m. to 1 a.m. The Friday after Thanksgiving, the stores are opening at 7 a.m. There's even a Buy 2 Get-One-Free Mix & Match deal in addition to the amazing deals below.