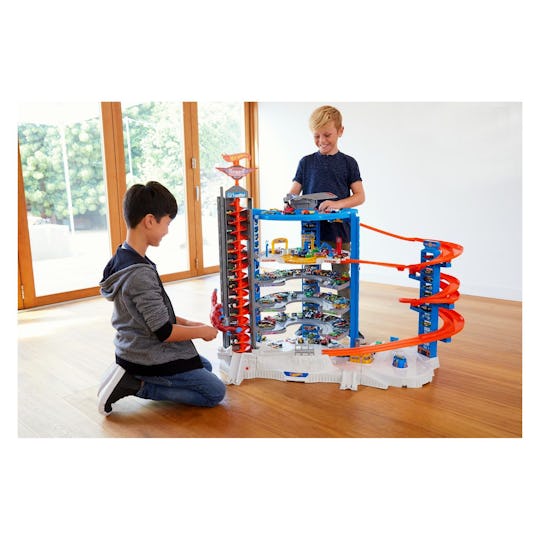 Target
Get Your Credit Card Ready, Because Target's Holiday Toy Sale Has Everything
Although the holiday season is still a few weeks out, chances are you already have a few ideas about what presents your kids will want this year. Honestly, it isn't like kids are super subtle about the toys they really, really want. Thankfully, Target's holiday toy sale is very soon, including some super-popular brands. Fortnite, Baby Shark, and Frozen characters are just a few of the hot toys that will be offered at a discount.
Starting Sunday, October 27, Target is offering a huge selection of kid gifts for sale, according to the store's gifting catalog. Tiny race cars, interactive pets, and characters from major movies are all represented, so there's likely something on sale that your kid will adore. In addition, the sale prices will be valid until November 23, 2019, so you have a few weeks to enjoy the lower prices. At the very least, it gives you a couple of days to decide whether you really want to bring a singing Baby Shark puppet into your home.
In addition to the sale, you can also get discounts at Target a couple of different ways. For 25 percent off one toy or kids' book, text TOY to TARGET (827438) to get the coupon, which is valid in store and online from October 27 through November 23. Plus, you can join Target Circle to receive 25 to 40 percent off gifts with the Kids' Daily Deals. A new deal will be released every day from November 1 to November 27. Whether your kid is obsessed with collectibles, cuddly animals, or video games, there's likely something from their wish list going on sale at Target this late October and early November. The discounts are so exciting, you might do the Fortnite dance in the middle of the toy aisle.