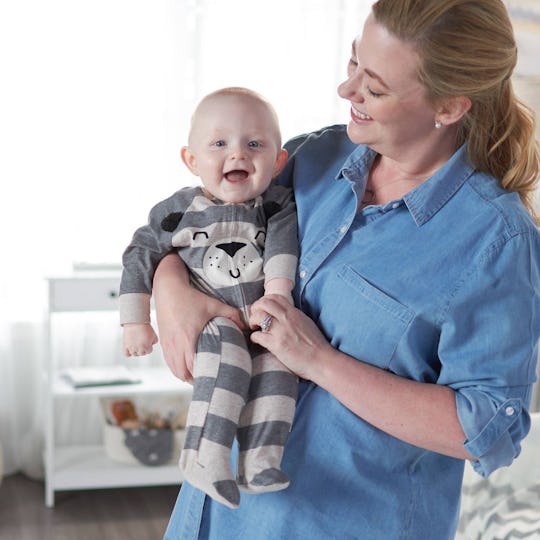 Target
You'll Save $10 When You Spend $40 On Baby & Kids' Clothes At Target RN
If you're a parent who spends most of your time and disposable income in Target (and is there any other kind of parent?), here's some very exciting news: Right now, Target's sale on kids' clothing includes an amazing deal: Save $10 when you spend $40 on clothing for babies, toddlers, or children (online only).
In addition to this awesome promotion, the sale includes items that are already marked down, like bodysuits from $4, bottoms from $5, "Sleep n' Plays" from $6, and multipacks from $7 for baby. There's even 20% off baby and toddler swimwear (because, believe it or not, those spring break vacations will be here before you know it). And you can't forget about Easter outfits, especially if you live in the south and you celebrate something I like to call "Southern Easter" and "Southern Baptist Easter." (It's a thing, y'all. Trust me. Everyone in the family from grandparents to infants go all out on Easter Sunday with the frills, bonnets, gloves, suspenders, bow ties, loafers, Mary Janes — you get the picture.) Thankfully, there are definitely some Easter-worthy outfits and accessories on sale, too.
Get started checking out these adorable baby clothes that are already marked down, and I can guarantee that you'll fill you shopping cart to more than $40 in no time.