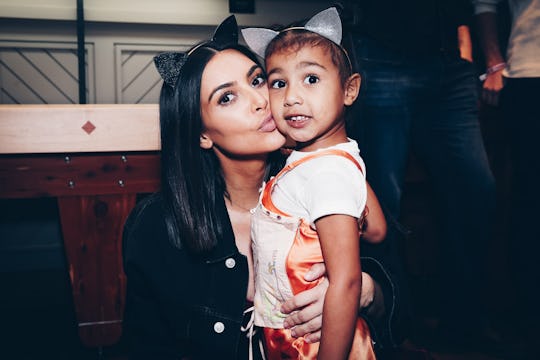 Handout/Getty Images Entertainment/Getty Images
The 10 Most Lavish Kardashian Kid Moments To Date Will Exceed Your Expectations
From the custom-made European strollers to the elaborate birthday parties planned by a team of professionals, the Kardashian clan isn't afraid to be fabulously fancy, despite what some critics might think. And if you caught wind of the $100,000 playhouse Scott Disick built for his kids, then you might be tempted to check out the 10 most lavish Kardashian kid moments to date. Spoiler alert: These examples will likely exceed your wildest expectations.
It's no secret the Kardashian siblings really know how to pamper their adorable kiddos. From the moment Kylie Jenner gave birth to Stormi Webster in February 2018, for instance, the glamorous new mom has been all about showering her kiddo with lavish presents and festive parties.
Some critics might accuse the famous fam of spoiling their kids, it's not the public's place to judge. And some fans enjoy the splurges, as it can be entertaining to watch from afar.
It's also important to note that many of these lavish moments were inspired by meaningful events, like birthdays and holidays. The Kardashian moms don't often splurge on gifts just for the heck of it, as Kim outlined in a essay for Wealthsimple.
"I worry about giving my kids too much," she penned. "We don't do gifts. They have to really earn it. But we talk about it all the time, about not getting too much and just trying to be as grounded and well-rounded as possible."
Of course, this philosophy doesn't mean Kim can't spoil her kiddos from time to time, a sentiment that also applies to her famous sisters. And on that note, here are the 10 most lavish Kardashian kid moments to date.