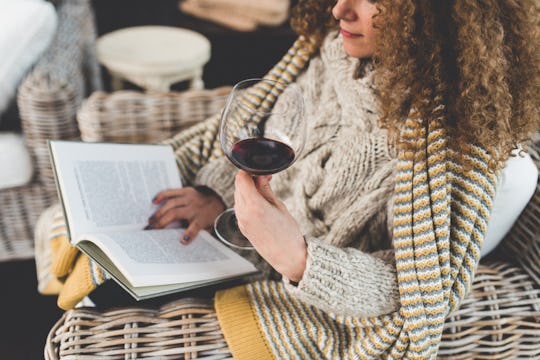 filadendron/E+/Getty Images
These Are The 10 Most Popular Romance Novels Ever, Say Goodreads Members
If you're a book lover, reading a love story on Valentine's Day just feels like the right thing to do. And the 10 most popular romance books of all time, according to Goodreads members, are probably the ones you should be cuddling up with. After all, the best way to show your appreciation for a genuine and heartfelt novel is to read it.
From classic tales of torrid affairs and lovers separated by time and distance to more modern expressions of the kind of love that knows no bounds, this list is full of the kinds of stories that make your heart feel like it's going to explode into pieces. In a word, each story is iconic. What better way is there to celebrate the most romantic day of the year than with the books that have helped so many people believe in the possibility of love?
Whether or not you have someone to take you out on a fancy dinner date on Feb. 14 this year, you can enjoy snuggling up with one of the 10 most popular romance books of all time and rest assured that your night will be filled with all of the love your heart can handle. So, grab a glass of wine, light a few candles, and slip into these blissful romance reads this Valentine's Day.