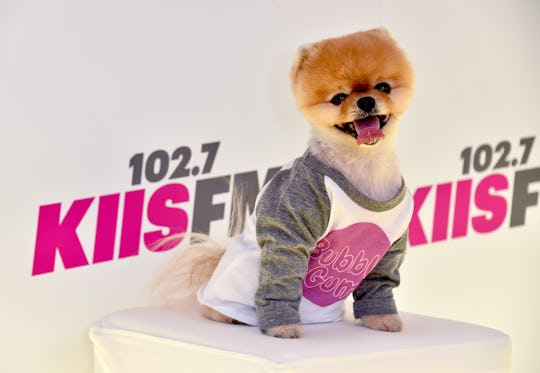 Frazer Harrison/Getty Images Entertainment/Getty Images
These Adorable Dogs Of Instagram Are Everything
Social media is one of those things we all love to hate. We sigh about wasting too much time poring over our Snapchat and Facebook feeds. We gripe about all the political mud-slinging and the mom-shamers who tsk-tsk about public breastfeeding and celebs who put their children in bikinis. We swear that we're going to detox and put our accounts on hold for a month. Or two. Or forever. And then... we remember that there are cute dogs to follow on Instagram, and all our vows go by the wayside.
As with the popular Instagram cats, the photo-sharing site has plenty of pages devoted to pictures of dogs of every size, shape, and breed. Dog owners post pics of their pets an average of six times a week, according to a recent study by BarkBox, and look at dog photos or videos three times a week. Another 11 percent of respondents have even set up social media accounts for their pups. Some of the pooches have developed such a following that they've gotten promotional deals and their own lines of merchandise.
Why do we love looking at dog pics so much? It could be that we enjoy what the dogs represent to us: unconditional love, loyalty and an non-judgmental nature. Or that the photos provide a break from all the negativity we see from humans. (A Psychology Today reporter conducted an informal experiment and found that just the sight of a dog's face made people smile 75 percent of the time.) The people who post all those pictures may do it as a less stressful way to interact with others than revealing personal information. Piedmont Avenue Consulting founder David Mitroff told NBC News, "Some people are shy about posting all about themselves, but they can post all about their pets and [engage] that way. Your dog is a talking point."
Do you need a smile break? Then join the millions of social media users who follow the adventures of these irresistible dogs.