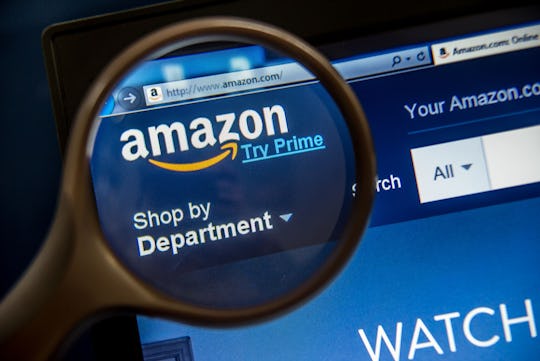 PHILIPPE HUGUEN/AFP/Getty Images
The 2016 Amazon Cyber Monday Maternity Sales That Are Perfect For Moms-To-Be
On the path to parenthood, moms-to-be naturally make a big fuss over their future bundles of joy. Sometimes, though, those soon-to-be mamas need to be reminded that they deserve a little TLC during this special time, too. And since the 2016 Amazon Cyber Monday sales for maternity gear are so good, it's as though the company was sending a message straight to new moms telling them to carve out a few moments to focus on their needs this holiday weekend.
In fact, Amazon packed so many deals and discounts into its Cyber Monday sale that they decided to kick it off early and give it a new moniker: Cyber Week. Throughout the weekend leading up to Monday, Amazon shoppers can enjoy major markdowns on everything from technology to — you guessed it — maternity gear.
You Can Shop The Amazon Cyber Monday Sale At Amazon.com
Although there isn't a designated maternity deals section under Amazon's Cyber Week deals banner, the deals are ripe for the picking if you're willing to do a bit of digging. However, since we know how precious every minute is to moms-to-be, we went ahead and scoured the sales to bring you the best Cyber Week deals on maternity gear being offered by Amazon this year.