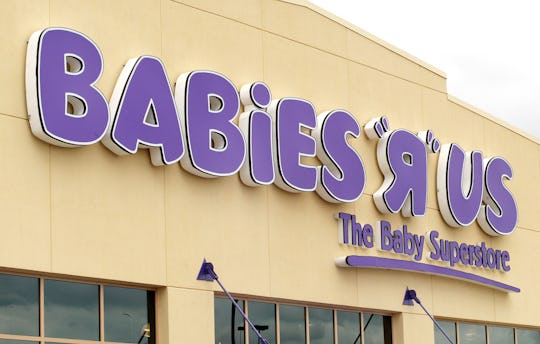 Tim Boyle/Getty Images News/Getty Images
The 2016 Babies R Us Black Friday Sales That'll Make Moms & Babies Very Happy
Ahh, the holidays . . . 'tis the most wonderful time of the year for many reasons. And among those reasons are the over-the-top shopping deals you can score. Need proof? The recent release of the 2016 Babies R Us Black Friday sales makes being a new parent (or trying to find a gift for one's precious baby bundle) a delightfully affordable experience. After all, Babies R Us is a one-stop baby supply shop on an average day — on a day when the store deeply discounts everything from diapers to Play-Doh, it's basically the stuff of every parent's dreams.
Making the sale even more enticing is the fact that you don't have to leave home to take advantage of the 2016 Black Friday shopping hoopla. Beginning at 9 p.m. ET on Wednesday, Nov. 23, you can simply go online and snag sweet deals. If you're worried about shipping costs, don't — Babies R Us offers free in-store pick-up or free holiday shipping on purchases of $19 or more.
Shop the Babies R Us Black Friday Sale at BabiesRUs.com.
Of course, if you still haven't hit your holiday shopping quota by the following morning and are feeling froggy, you can hop on over to your local Babies R Us on Thanksgiving day to shop for door-buster deals from 5 p.m. until midnight.
Here are some of the savings you can expect to cash in on either online or in-store during the Babies R Us Black Friday sale.