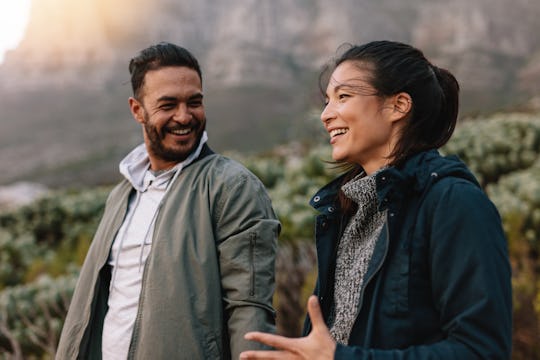 Jacob Lund/Fotolia
The 3 Most Compatible Chinese Zodiac Signs For You, Based On Your Sign
Even if you're not super into astrology, at some point or another you've probably low-key checked into the celestial compatibility of you and your significant other's sign. But what about Chinese astrology? Even if you know all the pros and cons of dating a Scorpio or an Aries, you might not be as familiar with what it means to hook up with a tiger or a monkey. So what are the three most compatible Chinese zodiac signs for you, based on your sign?
If just the tiniest part of you believes that your fate might be written in the stars, it's worth checking out what Chinese astrology has to say on the subject. While the ancient system seems sort of super complicated at first, once you figure it out the whole thing starts to make sense. As KarmaWeather put it, the twelve signs of the Chinese zodiac are "compatible according to a circular pattern, within which the animals are connected by four equilateral triangles. The three vertices of the triangle correspond to a specific compatibility trio." Or, to put it more simply, the animals of the Chinese zodiac are grouped together in one of four separate "affinity groups," or "triangles of compatibility," which share character traits that make them more likely to get along.
If that still sounds kind of tricky to wrap your head around, don't worry. Just find your Chinese zodiac sign below (along with a corresponding celeb who shares your animal) to see which three signs are considered to be the most compatible for you.