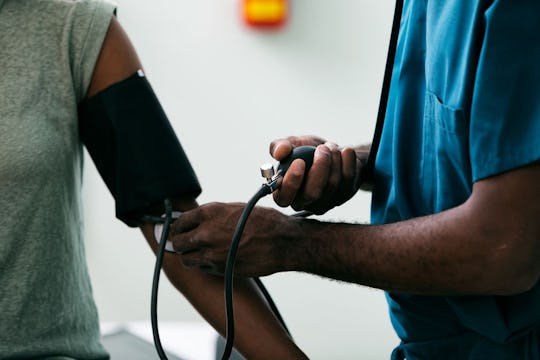 Sean Locke/Stocksy
The 8 Most Common Health Problems Women Ignore And Why You Should Pay Attention
I'm going to make a bold statement here: Women are tough as nails. I'm not even opening this up for discussion; I'm stating it as fact. I don't always think that this is a positive thing, though. I know far too many women, mothers especially, who spend years ignoring issues happening with their own bodies because they are "too busy," or think it "isn't a big deal." We live with physical ailments because, quite frankly, we have too much on our plates and are in the habit of putting ourselves last. These health problems women tend to ignore might seem like no big deal, and could even be quite common amongst your friends, but not getting them checked out might lead to bigger issues down the road.
Sure, we all have those friends who bookmark WebMD and use it as their own personal diagnostic tool, convinced they are dying of no less than 10 rare illnesses. But for most of us, once we reach a "certain age," we tend to accept that aches and pains are just part of normal life. Not true, according to the experts I spoke with for this article. Basically, it all comes down to an old adage I heard once, which goes like this: "If you listen to your body when it whispers, you won't have to hear it scream."
Women, listen to those whispers. Lord knows you listen to enough screaming already when your kids are home, so let's not add to it by ignoring the messages your body is trying to send us, okay?
If you experience any of these eight health issues, please call your doctor and schedule an appointment. Mama's orders.