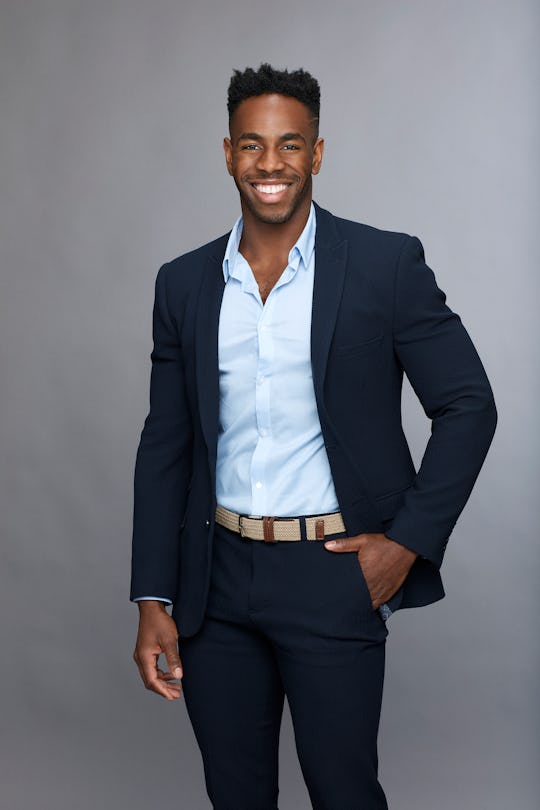 Craig Sjodin/ABC
'The Bachelorette's Lincoln Was Just Convicted Of Indecent Assault & Battery Of A Woman
When you go on shows like The Bachelor and The Bachelorette, you expect a certain amount of your privacy to be voided, especially since you'll likely be in the public eye for a short time. Skeletons come out of the closet more often than not, but the charges that led to Bachelorette contestant Lincoln Amid being convicted of indecent assault and battery were not made public until Monday. And, as it turns out, Lincoln was actually convicted in court days before The Bachelorette season 14 premiered. Since filming had already wrapped, he was not removed from the season. The news of Lincoln's conviction came from a reader email sent to Reality Steve, which was published on Wednesday, June 13.
UPDATE: Warner Bros. issued the following statement to Romper regarding Lincoln Adim's conviction:
No one on The Bachelorette production had any knowledge about the incident or charges when Lincoln Adim was cast, and he himself denied ever having engaged in or having been charged with any sexual misconduct. We employ a well-respected and highly experienced third party who has done thousands of background checks consistent with industry standards to do a nationwide background check in this case. The report we received did not reference any incident or charge relating to the recent conviction - or any other charges relating to sexual misconduct. We are currently investigating why the report did not contain this information, which we will share when we have it.
EARLIER: Romper reached out to Lincoln Adim's attorney directly for statement but they declined to comment. Additionally, Romper reached out to ABC for comment but they had yet to respond by the time of publication.
According to a statement from District Attorney Daniel F. Conley in Suffolk County, Massachusetts, provided to Romper by his press secretary, Jake Wark, Lincoln groped and assaulted a female passenger on a cruise ship in early 2016 in Boston. Since this was years before he was cast as one of the contestants on Becca Kufrin's season of The Bachelorette and he wasn't yet convicted of the crime, which now requires him to register as a sex offender, his charges were likely not made available to the casting department. It's still concerning, however, that with such charges that have now resulted in a conviction and subsequent punishment, he managed to make it through casting for The Bachelorette this season.
As of right now, there's no word yet on if the reveal of Lincoln's charges, conviction, and sentencing hearing will be addressed at any point after the season is over.
Lincoln's official charge is indecent assault and battery and while he was given the opportunity to serve two years of probation instead of jail time, he will now be placed on the official sex offender list.
Here is the full statement provided to Romper:
"Mr. Adim was found guilty on May 21 of indecent assault and battery for groping and assaulting an adult female on a harbor cruise ship early on May 30, 2016. He was sentenced to one year in a house of correction, with that term suspended for a two-year probationary period.
The judge ordered him to stay away from the victim and attend three Alcoholics Anonymous meetings per week during those two years. If he complies with the judge's orders, he will not have to serve out his term, but if he fails to comply with those orders or re-offends, he could be ordered to serve out the year behind bars. By law, he is expected to register as a sex offender."
As of right now, Lincoln is still one of the many remaining contestants and although it's hard to say for certain how long he'll last for the duration of the season, the reveal of his conviction may leave a sour taste in the mouths of Bachelorette fans. Some viewers might remember the ever so suave and seemingly genuine Lincoln as one of the guys Becca met on After the Final Rose prior to The Bachelorette officially premiering, and at that time he was a fast fan favorite and most of Bachelor Nation had high hopes for him this season.
Lincoln even excelled during the first official group date, making him a clear frontrunner for Becca's heart. However, now that his criminal past has come to light, fans may find that it's going to be very hard to continue rooting for him.