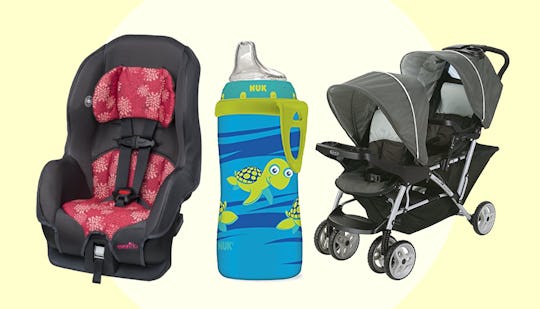 Amazon / Bustle
The Most Genius Baby & Toddler Items From Amazon's Black Friday Sale
Your baby never seems to have enough onesies. And your toddler is growing so fast, they no longer giggle and thrill at the sight of an old favorite toy. Instead of ordering items on a whim every other day, waiting for the best Amazon Black Friday deals on baby and toddler items is a great way to stock up on necessities without breaking the bank.
(Not an Amazon Prime Member? Sign up for a free 30-day trial to make sure you get the best deals during the biggest shopping weekend of the year!)
By compiling a list of genius new baby and toddler products you absolutely need to get your hands on, you save yourself the hassle of making frequent trips to the mall where you'll (inevitably) be lured into spending more than you planned to on items you may not really need. Black Friday baby and toddler items can truly run the gamut from innovative strollers for every family's needs to high chairs, car seats, crib sheets, clothing, and even diapers and wipes.
Because it's difficult to predict what you might find at bargain prices, one of the best things you can do before the big day, is make a master list of present and future baby and toddler needs (because you've got a whole year to wait for the next Black Friday). And then cross your fingers.
We'll continue to upload deals all day, so check back more great savings!