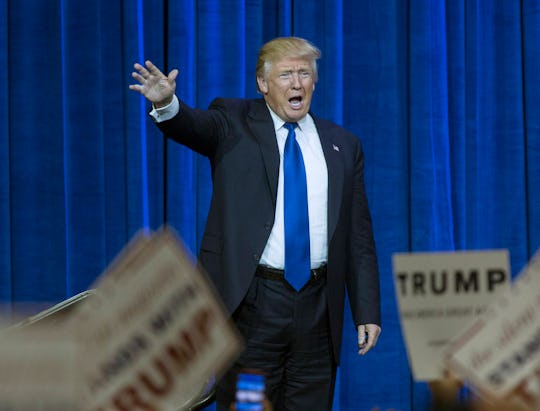 Aaron P. Bernstein/Getty Images News/Getty Images
The Best Super Tuesday Memes, Because Trump Is Getting Closer & Closer To Becoming Prez
If all the rancor surrounding the Super Tuesday primary elections are getting to be a little much for you, don't fret. Sure, presidential elections can turn friends, neighbors, and families against each other, but there are some people out there who have a sense of humor about the whole process. And what better way to express that humor than tweeting pictures of babies and ducklings dressed up as a political candidate? Yes, I'm talking Super Tuesday memes.
Now, they're not all babies and duckies, I'm sorry to say. I do have to admit that I love how supporters of Vermont Sen. Bernie Sanders have really embraced the fact that their candidate looks like a nutty professor (or maybe just Larry David) and run with it.
Some of the memes are a little more antagonistic, but even if they're poking fun at your favorite pick for president, you have to admit that they're pretty funny. I like Hillary as much as the next person, but even she knows by now that #ImNotKiddingMaddi was hilariously tone deaf, and there was no way the Internet wasn't going to pick on her for that. So, sit back, stop bickering with your spouse for a moment, and appreciate the fact that all of the candidates are actually pretty entertaining.