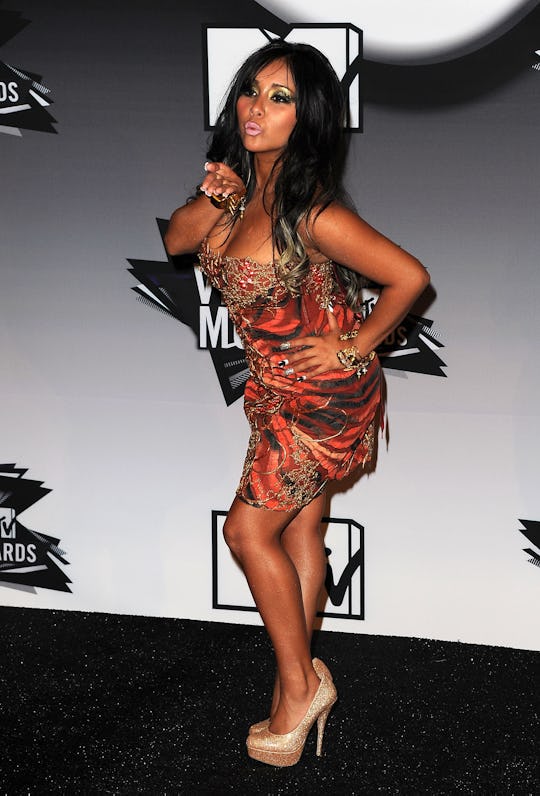 Jason Merritt/Getty Images Entertainment/Getty Images
The Decade's Most Popular Halloween Costumes Are More Snooki Than Scary
It's time to ramp up Halloween preparations, so if you're frantically scouring the internet for costumes that will arrive before Oct. 31, consider that you might have more luck widening your search to costumes that topped popularity lists from years past. Still cool, still relevant and still fun, these number one Halloween costumes throughout the last decade are certain to earn the appreciation of your neighbors no matter what year we're in.
In a interview with Romper, Katherine Cullen, director of industry and consumer insights at the National Retail Federation, says the most popular costumes each year tend to be the classic witches, ghosts and of course, princesses, but the contexts may change.
"So the top costumes have been pretty consistent year-over-year. Until 2016, princesses had an eleven-year reign for kids' costumes," she explains. "Things like Frozen remain really, really popular with kids, which shocks me because it's been out for a while, but it speaks to the characters' popularity."
When the organization starts its polling, she continues, parents say their kids want to be a generic character; as Halloween draws closer, that narrows down to a specific popular character.
"As it (Halloween) gets closer, they want to be a Disney princess, but at the time they just say princess... that's how we capture the trend," Cullen says.
The people who are really driving the pop culture costume trends are the adults, and Cullen credits millennials for extending Halloween into older demographics than celebrated in the past.
"We've seen millennials really embrace the Halloween as adults and they really seem to continue to love this holiday," she says. "Nearly a third of them say they are looking to pop culture for their costumes."
Several of the selections on this list include characters that from film series that are constantly being refreshed. Snooki's found new relevance since MTV's newest Jersey Shore series, Jersey Shore: Family Vacation, debuted last year; Thor appears in a never-ending stream of Marvel movies. You really can't mess this up. And if you go back a few years, you might even find a Halloween costume that will arrive in time!