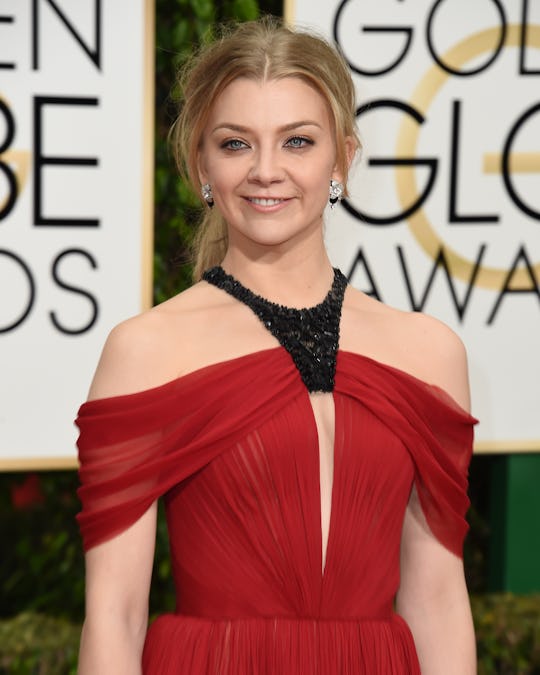 The 'Game Of Thrones' Cast Channeled Their Hit Show For Their Golden Globes Dresses
Movie and television fans alike tuned in early Sunday night for Golden Globes coverage, watching their favorite actors and actresses strut down the red carpet. From Laverne Cox to Zendaya to Amy Schumer and her stunning date (and sister) Kim Caramele, film and television favorites slayed the red carpet, but none more than the cast of Game of Thrones, who chose to dress like Game of Thrones characters.
It might be 2016, but Emilia Clark and her co-stars were channeling some very fantasy-novel vibes when they chose their Golden Globe outfits. Off-the-shoulder gowns, featuring long, flowing fabrics and tasteful cut-outs seemed to be a favorite, which mirrored gowns worn by Game of Thrones characters Daenerys Targaryen, Sansa Stark, Margary Tyrell, and Cersei Lannister.
Should we be surprised? Probably not. Game of Throne's wardrobe — most notably Daenerys' fashion sense — has been a staple of the award-winning television series. So, really, it only makes sense that the fashion choices of lovable (and even hatable) fictitious characters would bleed into real life. If it is show-stopping on television, it'll be show-stopping on the red carpet.
Here's a look at the Game of Thrones cast and their Golden Globes looks.