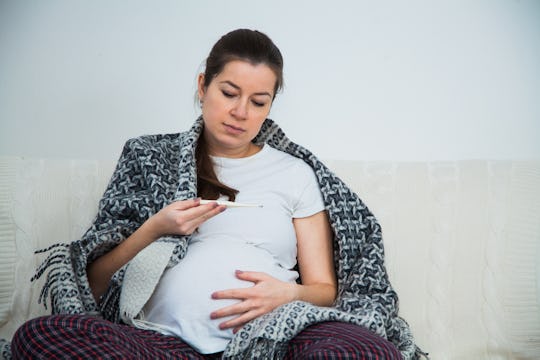 okfoto/Fotolia
These 5 Zodiac Signs Will Be The Most Miserable Pregnant Women
In my experience, pregnancy sucks. Between my three pregnancies I had almost every complication imaginable, from anemia and hyperemesis gravidarum to preterm labor and preeclampsia. All of this was worse, I think, because I really don't handle stress, pain, or being sick all that well. I started to think, what if it's not pregnancy that makes me miserable? What if it's me that makes pregnancy seem miserable? I mean, maybe I'm just destined to be one of the most miserable pregnant women on the planet?
I consulted Astrology Zodiac Signs, to find out if the stars might shed some light on the subject. When I reviewed the characteristics of people born under the different signs of the Zodiac, I honestly didn't expect to find anything groundbreaking, which, of course, is why I was totally surprised when my profile was pretty much spot on. I am a Cancer, which supposedly means I'm loyal, imaginative, sympathetic, and persuasive. Yep, all sounds accurate so far. Cancers are also known for being emotional and pessimistic, which is also true for me, especially when I am pregnant. I was so moody, temperamental, and got seriously depressed while I was growing limbs inside my body. And when things got bad, rather than recognize that it would all be over in a few months, I started to think I would be pregnant for the rest of my damn life.
If my astrological profile was this damn accurate, I'm pretty convinced others' are, too. So, I compiled a list of the top five signs sure to be the most miserable pregnant people in the galaxy, according to the stars, that is. If you are pregnant, or planning to be, read on to find out if you'll be one of the downhearted ones.