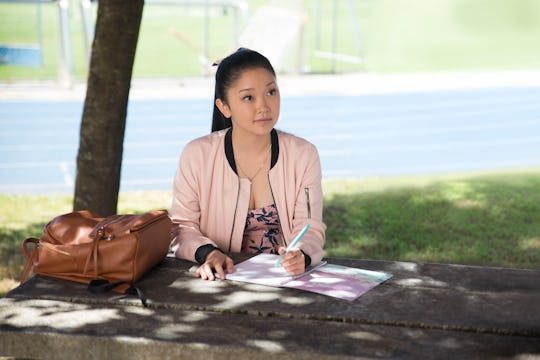 Masha Weisberg/Awesomeness Films/Netflix
Netflix's 'To All The Boys I've Loved Before' Already Has Fan Wanting More
I may be an adult, but that doesn't mean I don't appreciate a little adolescent romance. I may or may not have watched all five Twilight movies on a constant rotation back in the day, for example. But I'm not the only one, because the Twitter reactions to To All the Boys I've Loved Before prove that people love a good coming of age story no matter how old they are. The movie, based on the young adult novel of the same name, premiered on Netflix on August 17. The story follows Lara Jean Covey, a teen Korean-American with the adorable habit of writing love letters to all the boys she crushes on. When the letters accidentally get sent out to all the boys, hijinks naturally ensue.
The movie is being praised not just for being a practically pitch-perfect romantic comedy, but for featuring an Asian American character as the lead — a move that is, unfortunately, all too rare. And it's not just critics who are singing the movie's praises. Fans on Twitter cannot get enough of Lara Jean, Peter Kovinsky, or their adorable relationship.
Basically, everyone is love with these two, and the tweets below are a pretty accurate description of every feeling you have while watching them interact.