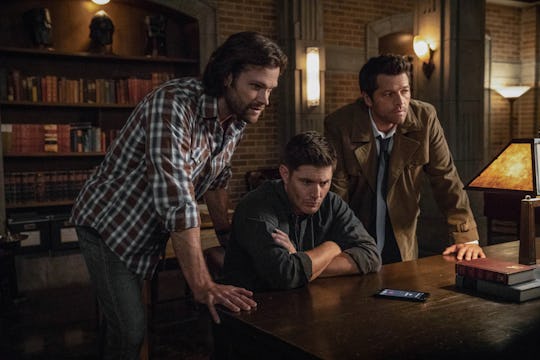 Jack Rowand/The CW
TNT's 'Supernatural' Halloween Marathon Includes Some Memorable Moments
Right now, things are grim on Supernatural. Michael has left Dean's body, but Dean himself is still grappling with the aftermath of being possessed by the powerful archangel. Michael's minions are wreaking havoc on the world with plans to demolish the human race and while this is just another Thursday night on Supernatural, this might be the darkest timeline yet. So what better escape than to look back on the show's best episodes with TNT's Supernatural Halloween marathon schedule?
I don't think the marathon will have literally all of the best episodes to date, but the lineup certainly has some of the more memorable and scarier episodes. It's hard to really be spooked by an episode of Supernatural when you have Dean's cheeky one-liners, but some of the episodes in TNT's schedule are a little creepier than others. And on Halloween, that's exactly what you need.
The marathon starts at 8 a.m. ET and runs until 8 p.m. ET and the episodes themselves are from Seasons 1-4. So while it's not exactly an entire collection of the best and scariest Supernatural episodes, it will be like walking down memory lane back to the beginning of the long running CW fantasy drama.