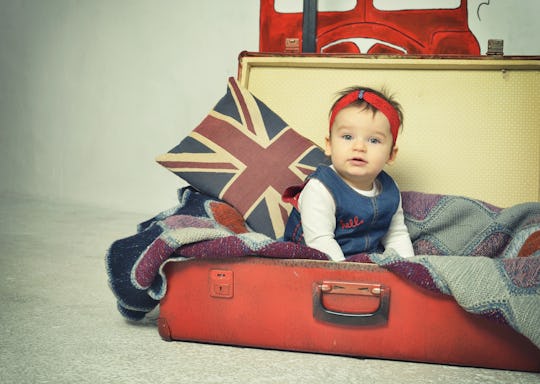 Shutterstock
These Top 20 English Baby Names Aren't Just Trending Across The Pond
While there may be many cultural differences between American parents and our English counterparts across the pond, scoping out lists of baby name rankings when it comes time to name a newborn is a universal activity. English parents have been known to follow baby naming trends just like we do here in the U.S. (think lots of Georges and Charlottes). These 20 top English baby names are those that currently rank highest among English parents according to a mid-year report by Baby Centre using data from UK users to determine which baby names are trending.
As a 2018 report by the Office for National Statistics in London found, the region where a baby resides often influences which name they're given. Of the 679,106 live births in the UK in 2017, babies were "given 63,697 distinct names and with just 73 unique names ranking first across 347 local areas." So, some names are more popular than others, but their data shows that the top-ranking names in England are different regionally.
Reading through the list of 20 top English baby names, you'll likely notice that not all popular English baby names have royal roots — and that "Archie" isn't trending quite yet. Some British parents are opting to go a more unique route when it comes to naming their babies, finding connection instead to pop culture references, like movies and music. But, you're still sure to find plenty of classic names filling English classrooms for years to come as parents hold tightly to names like "Oliver" year after year.