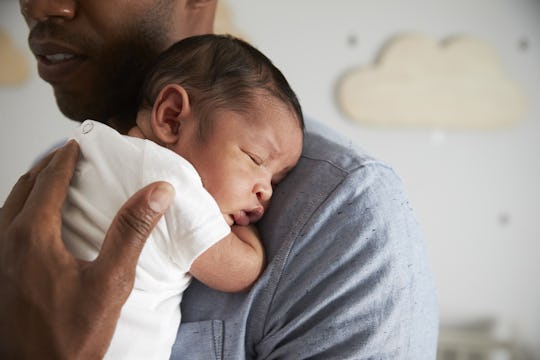 Monkey Business/Fotolia
Here Are The Traits Your Kid Will Get From Their Dad, According To The Zodiac
Astrology is so much fun, you guys. Is it a clear and uneditable map to your past, present, and future? Of course not. But it's an awesome meditation on different personality types. As long as we don't take ourselves too seriously, knowing about the Zodiac is a handy and entertaining tool in our kit. And with that endorsement-cum-caveat, I'd like to talk about the Zodiac traits your child will get from your partner, specifically according to your partner's sign.
Regardless of your own star sign, your parents' personalities, tendencies, and peccadilloes will, one way or another, leave an indelible mark on your own sense of self. For example, I inherited my mother's upbeat enthusiasm that is so common in Aries. I have two dads, a Gemini and an Aquarius, and I got their social ease and bizarre quirks as well.
Again, these cosmic insights are hardly the be all end all — even professional astrologers will tell you that you have to factor in things like moon signs, ascendant signs, and what planet is where and when — but, like I said, it's fun.
So what might your little one might expect to look forward to based on daddy dearest's sign? Here's a start: