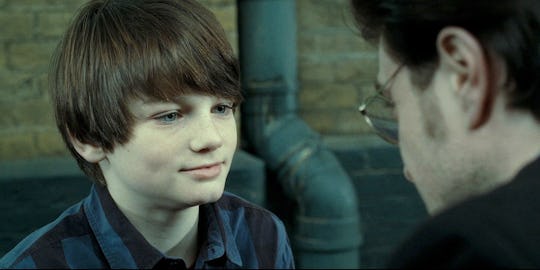 Warner Bros.
Twitter Reactions To 'Harry Potter & The Cursed Child' Prove Fans Are More Than Ready
If you're still flipping tables over the news that an eighth Harry Potter book will be released this summer, you're not alone. The Twitter reactions to Harry Potter and the Cursed Child are some of the best things you'll read all day.
For the most part, people are incredibly excited. Harry Potter fans have waited nearly a decade for a new book in the series, and it wasn't even a wait that they thought would be profitable. J.K. Rowling has never mentioned that an eighth book was ever in the works, but just last April, she told Matt Lauer that she might choose to step back into her world one day.
Of course, back then, she was referencing her work on the new movie, Fantastic Beasts and Where to Find Them, which will be released Nov. 18. And she's continued to step back into the wizarding world with the London stage production of Harry Potter and the Cursed Child, a play that continues Harry's story from where we left him in the Deathly Hallows. But now that the script will be made into a book, the entire world is freaking out -- especially Twitter.
Some People Let Out E-Screams
Others Made Plans For July 31
Many Expressed Their Gratitude
Because The Magic Of J.K. Rowling's Work Is Real
There Were Also Some Haters Because It's The Internet
But This Tweet Says What We're All Feeling Best
Let's get rid of those dementors on July 31, shall we?