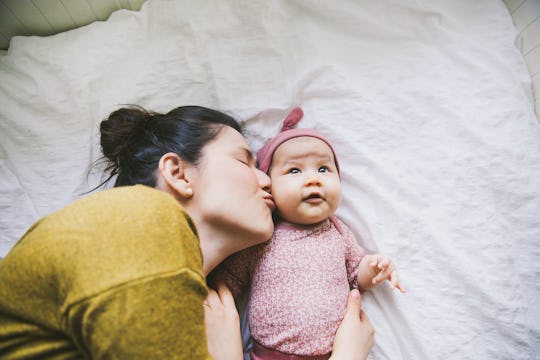 Tuan Tran/Moment/Getty Images
18 Unique Baby Names With Two Syllables, Because You're Trying To Keep It Simple
I have one of those long names that I apologize for when someone asks me to spell it. "It's a long one, so hold on to your hat." Ultimately, I don't mind it because my name is wrapped in meaning, including the fact that I am named for my grandmother. But if you have a little one growing in your belly and are seeking to simplify things, then you might want to check out some unique baby names with two syllables.
And just because you are keeping it simple doesn't mean that you can't choose a name that is steeped in meaning. Whether you choose a short first name because you are pairing it with a gigantic last name or you simply like the way it sounds, you're bound to discover something that suits your soon-to-arrive bundle of joy. After all, who wouldn't love a name that means "peaceful" or "happy"? You might also find that people with some of these names carry serious potential to be born leaders and do big things for humanity, and, well, that's all kinds of awesome.
And, of course, no matter the name you choose for your baby, it's bound to be amazing because, guess what? They already are.
This article was originally published on