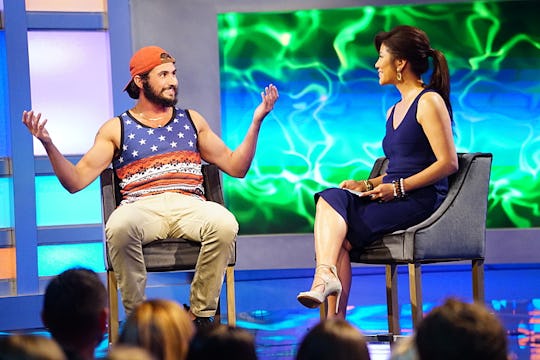 Sonja Flemming/CBS
Victor Wins America's Favorite Player On 'Big Brother 18', & He Really Deserved It
It might not be the $500,000 prize and it isn't even the second place on Big Brother, but winning America's Favorite Player is still an accomplishment, especially since it's the one prize that fans get to vote on themselves. So when Victor won America's Favorite Player on Big Brother 18, it was exciting all around. The prize, along with bragging rights for the entire year following winning the title, is $25,000, which isn't a terrible consolation prize overall. Last year, James won America's Favorite Player, and this season, a lot of fans claimed that he was playing to win the favor of fans again and go home with the same prize, if not winning the votes of the jurors if he got down to the final two.
America's Favorite Player on Big Brother is sometimes seen as the I feel bad for this houseguest, so I'm going to try and help them win something prize, but it also gives the millions of super fans the chance to give credit where credit is due. Of course, every season is going to have those houseguests who cry their way through the first few weeks and probably don't deserve much more than a pat on the back, but then there are others who really should not have gone out the way they did.
Having Victor win America's Favorite Player on Big Brother 18 is kind of perfect though, being that he can't take home the actual win. He made Big Brother history by being evicted twice and returning to the house both times before getting evicted for the final time. But when he battled his way back into the house, he kept proving himself to be the strongest physical competitor this season. And if Nicole and Corey hadn't gone back on their seemingly solid final four alliance with him and Paul, Victor may have actually won the whole game.
Still, Victor winning America's Favorite Player is a fine backup plan since he was screwed out of the chance to make it past the final five. El Fit Vic was easily the strongest competitor this season, and fans saw that. Even if they weren't super obsessed with the guy, they obviously saw that he deserved the title and the $25,000 prize. Which he totally did. Finally, the votes worked out in Vic's favor and he had no snaky houseguests around to challenge that for him.