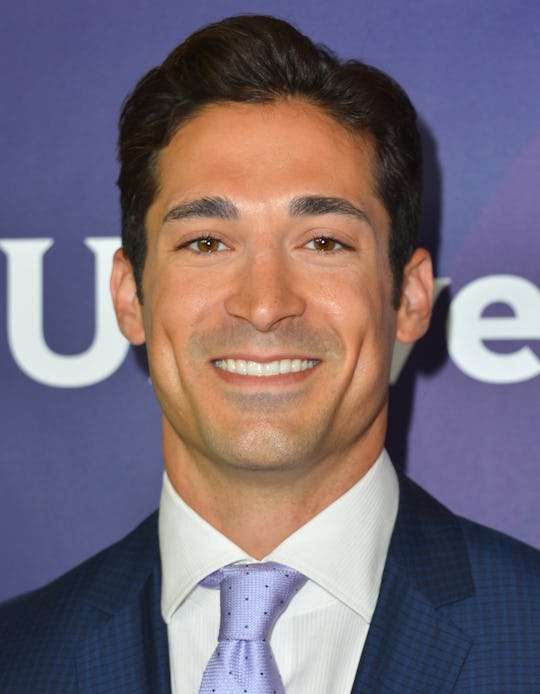 Alberto E. Rodriguez/Getty Images Entertainment/Getty Images
Video Of JoJo's Brother On 'Ready For Love' Is Sort Of Hilarious, Considering His Comments To Ben
When The Bachelor contestant JoJo Fletcher returned home on the last episode of The Bachelor for her hometown date with Bachelor Ben Higgins, JoJo was met with a letter from her ex-boyfriend and two very overprotective brothers who wanted to make sure that their sister was being taken care of and not being duped by bachelor Ben. However, maybe one of the reasons why her brothers were so overprotective was because one of them has been in the same exact position before. This video of JoJo's Brother on Ready for Love is sort of hilarious, considering his comments made to Ben in the last episode.
Fletcher's brothers, Matt and Ben Patton were seen grilling Higgins in the last episode during a visit to JoJo's home to meet her family. "You brainwash my sister way too much, man," Patton said to Higgins.
While Higgins pleaded his case to JoJo's family and told them how much he liked and care about JoJo, Patton gave Higgins the most intense stare-down that I have personally ever seen on television. Brother Matt voiced his concern about Higgins telling the women what they want to hear, just to break their hearts moments later. While the brothers made a few points, they did it way too aggressively and also a little hypocritically.‌
As it turns out, brother Ben Patton was a bachelor at one point — okay, so he wasn't The Bachelor but he was the star of a show with essentially the same concept. Patton was one of the three men looking for love on NBC and Eva Longoria's show in 2013 called Ready for Love. Instead of one bachelor, there will three who chose among a plethora of women to find the right one for them.
The show was cancelled due to low ratings and subsequently moved to Hulu. In his introduction video, now on Youtube, Patton talks about his search for love and finding the right one. "There is no real roadmap to falling in love," he tells the camera.
If anything, Patton should know first hand how hard it is for Higgins to break the contestants hearts and send them home. He had to do it himself and I'm sure it was not easy for him to do so. Rather than being overly critical and kind of nasty about it, Patton should have been sympathetic.
However, his nasty comments could have been taken from a personal standpoint. Because he has been in Higgins' position, he is aware of how manipulative reality TV shows are because he has been there himself and knows that sometimes, things aren't what they seem to be.
Whatever the case is, check out this sort of hilarious, cheesy and slightly over the top trailer for the TV show featuring Patton's shirtless chest.