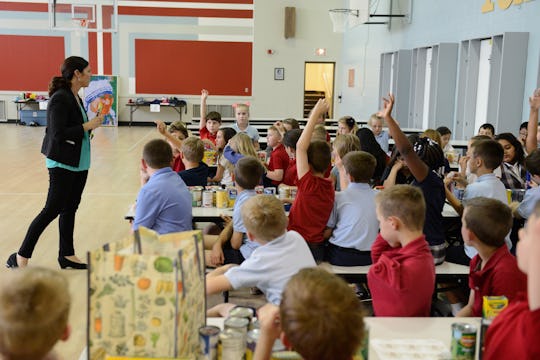 Duane Prokop/Getty Images Entertainment/Getty Images
7 Ways Volunteering In Your Child's Classroom Can Affect Your Mental Health
Whether you are a superstar mom volunteer or just getting started, you might have heard a thing or two about how volunteering in your child's classroom can benefit your child. Kids whose parents volunteer in the classroom have shown improved test scores and grades, better self-esteem, and more regular attendance. But what about parents who volunteer? Are their personal benefits to lending a hand in your child's classroom? Indeed, there are. Check out these different ways being a parent volunteer in the classroom affects your mental health.
Of course, there are probably some downsides, too. Volunteering in the classroom might make you feel like you have to keep up with other parents who are volunteering (and that feels icky), or you might have to navigate it carefully if your child is going through a particularly clingy phase.
But, all in all, research shows volunteering — whether it's in the classroom or at the animal shelter — more often than not serves as an overall boost to mental health.
And, really, scoring points in your kid's classroom, while also keeping your mental game strong? Yeah, those are some benefits you certainly aren't going to scoff at, especially when it means less stress for the both of you, am I right?