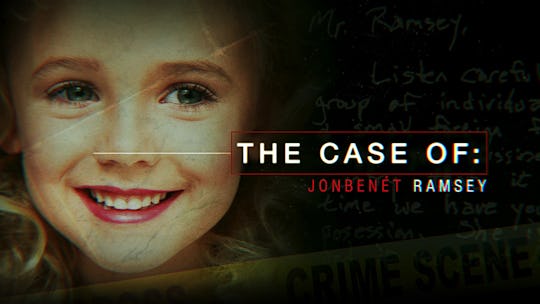 CBS
Was JonBenet Ramsey Sexually Assaulted? Early Reports Concluded That She Might Have Been
The day after Christmas in 1996 in Boulder, Colorado, Patsy Ramsey reportedly woke up to find a two-and-a-half page ransom letter left behind and the absence of her six-year-old daughter and pageant beauty queen, JonBenét. After she was found in the family's basement, strangled and with duct tape over her mouth, the investigation began. But in addition to everything else JonBénet's murderer had done, was JonBénet sexually assaulted? The reports that surfaced regarding JonBenét's attack and murder pointed out the fact that the autopsy revealed vaginal abrasions consistent with having been done postmortem. Had this been conclusive of JonBenét being sexually assaulted, the assault would have taken place after her attacker had bludgeoned her in the head and strangled her.
The official autopsy report of JonBenét Ramsey, performed and recorded by pathologist John E. Meyer, concluded that there was a "red-purple area of abrasion" near the hymen and that there was a small amount of dried blood on the outside of the vaginal opening. Other cause for concern was that "On the right labia majora is a very faint area of violet discoloration measuring approximately one inch by three-eighths of an inch", leading investigators and other forensic pathologists to speculate about the level of sexual assault JonBenét may have endured.
Because there were no abrasions or hemorrhaging in the inside of the vaginal walls and the hymen was intact, it was suggested by former Boulder police chief, Mark Beckner, that JonBenét might have endured sexual assault long before her murder on December 26, 1996, but such claims were never investigated further or confirmed. In the first reports of the murder of JonBenét, the details given to the public revealed that she had been found in the basement of the family's Boulder home with cords tied around her wrists and neck.
According to the autopsy, the vaginal mucous and bruises are consistent with possible sexual assault by JonBenét's assailant, but as there have never been true and legitimate confessions or arrests in the case, the theory of sexual assault has never been confirmed. In 1999 a grand jury found that there was evidence to believe JonBenét had been sexually assaulted in addition to the contusions that led to her death, but to date, no one has been convicted of JonBenét's murder.
Beginning on Sept. 18, CBS will air a two part docu-series about the JonBenét Ramsey case titled, The Case of: JonBenét Ramsey which will center around a team of investigators and forensic scientists as they try to uncover the 20-year-old mystery of JonBenét's murder. Regardless of whether or not new information is brought to light or new evidence is released, the scientific and technology-related advances in the past 20 years should be enough to give the remaining members of the Ramsey family some ounce of closure or, at the very least, some renewed hope.