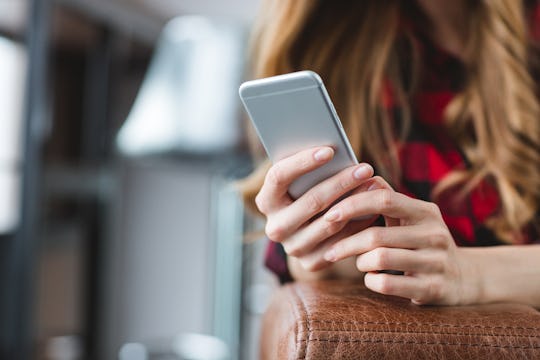 Drobot Dean/Fotolia
These Are The Best TTC Apps, According To Real Women Who Use Them
If you're trying to conceive (TTC) in this day and age, it seems like having an app is a given, especially if you're tracking your cycles. Choosing the right app can be pretty overwhelming though. How are you supposed to know which one is worthwhile? What are the best apps for trying to get pregnant? Perhaps you're looking for something that simply tracks your periods, or you're in need of an app that is totally detailed with charts, push notifications, and ways to enter a ton of data to take the guesswork out of knowing your fertile window. If you're planning on using the Natural Family Planning Method when TTC, having an app is a huge help in the process, too.
When choosing an app, I wanted something that was very detailed, but didn't necessarily use a line graph chart (because I hate those and have always had a hard time reading them for some reason). I also wanted an app that helped me know when my fertile window was, gave me a percentage of how fertile I was for each day to plan sex, and helped me track my cycles and symptoms — so I went with Ovia. And now, instead of giving my doctor a deer in the headlights look when they ask me when the first day of my last menstrual cycle was, I can pull up the app and tell them with confidence instead of trusting myself with entering information in my planner. The app makes it so much easier to be organized while TTC.
I asked some of the girls in the TTC group I'm in on Facebook why they decided to use TTC apps, and the general consensus was similar to my reasoning — using an app seems to be easier than trying to chart everything manually on a calendar, in addition to having a support system in place. The following were the most recommended fertility apps in a poll I posted in my TTC group. And these apps are free, which is even better.