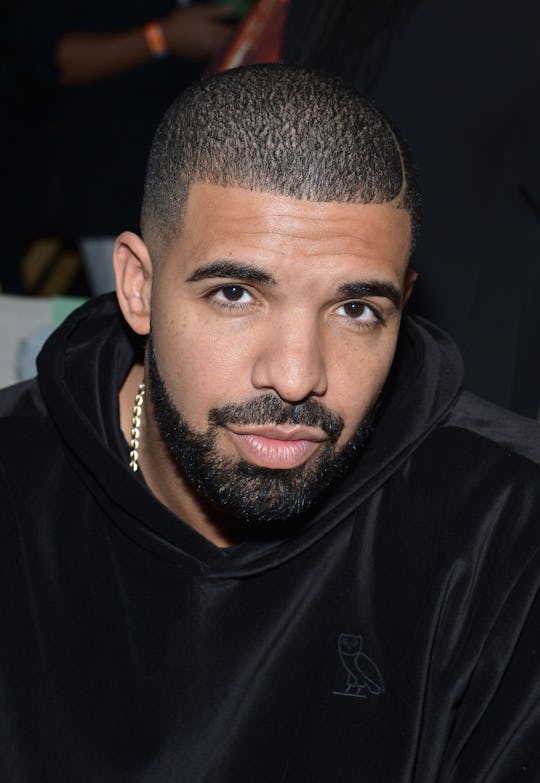 Grant Lamos IV/Getty Images Entertainment/Getty Images
What Does Drake's Album Title, 'Views', Mean? It's A Shoutout To His Home
Canadian rapper Drake hasn't completely turned tail on his countrymen yet, apparently. While the singer has become a massive phenomenon south of the border, collaborating with celebrities like Jay Z and Kanye West to name a few, it seems there is a part of him that is staying true to his roots. Just look at his latest album, Views, which used to be Views from the 6. What does Drake's album title, Views, mean, you ask? Well, it's a nice little shout out to his hometown in Toronto, Canada.
The city of Toronto is nicknamed "The 6" for a few reasons. First of all, because of the area codes it uses and their use of the number 6 (416 or 647). And also because of the six boroughs in the Greater Toronto Area: York, Mississauga, Scarborough, North York, Etobicoke, and East York.
Drake obviously still feels a huge amount of affection for the city of Toronto and has no problem showing it on his fourth studio album, which is clearly at least somewhat biographical. The photo on the cover of his new album is one of Drake at the top of the tallest building in Toronto, the iconic landmark the CN Tower, where he gets a full "view of the 6" (oh, now I get it).
Drake made several references to his hometown of Toronto on the album. In the song "Keep The Family Close", Drake refers to a section of Toronto called Kennedy Road. "Kennedy Road taught me not to trust people like you." His song "Weston Road Flows" is especially autobiographical and speaks of Drake's time growing up in Toronto, some encounters with local celebrities, and how it felt to finally make it to the "Big Apple."
Weston Road flows, my confidence level gettin' settled/Don't get hyped for the moment then start to backpedal/Don't let your new found fame fool you or cloud up your judgement/To talk loosely, I really do this/Been flowin' stupid since Vince Carter was on some through the legs arm in the hoop shit/Drinkin' hypnotic with Glenn Louis I been through it/Y'all was so afraid to lay claim to it/To busy face screwin' on waste movements/You was ridin' TTC metro, I had the place boomin'/First take Drake, you know I rarely have to take two it/And they still take to it/Big Apple had the white hummer parked right in front of Fluid
How do fans feel about Drake's serious shout out to Toronto? Well, we Canadians (always puppy-dog excited for attention in the media) are feeling the vibes.
"Views From The 6" is an iTunes exclusive (at least until May 6, when it will hit streaming services), and a summer concert tour with stops all over North America (yes, including Toronto) has been announced. Drake is obviously enjoying his views from the top. And I have to admit, it's nice to see a local boy make it big.